If you were one of the investors sitting on the sidelines as Bitcoin prices skyrocketed 1,364% in 2017, then you weren't alone.
Only 7.95% of American adults have purchased a crypto coin, according to Finder.com.
That's no surprise.
Investors are weary of jumping into a new frontier of technology after getting burned in the tech crash of 2000. And it's true: Cryptocurrency investments share a lot of similarities with tech stocks in the 1990s.
But that's a good thing for you…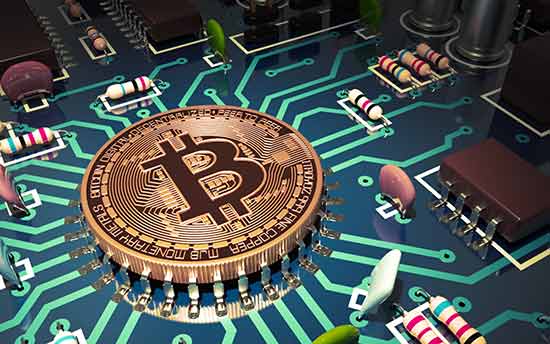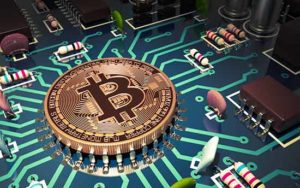 Today, we'll show you how savvy investors got – and stayed – rich during the tech boom and how you can follow the same path with cryptocurrencies.
You see, everyone realized the incredible commercial potential of the Internet back in the 1990s. The Nasdaq surged 530% between 1995 and 2000, as investors piled money into Internet stocks.
The hype wouldn't last, as only a few companies proved they could profitably harness the Internet's potential.
The Nasdaq eventually crashed, plummeting 75% starting in early 2000. Internet companies were hit hard, as 3,892 were acquired at discounts, and another 962 were outright shuttered, according to Webmergers Inc.
Investors piled into the hottest new innovation and ended up getting burned. That's the cautionary tale you've heard about the tech bubble time and time again.
But it's not the whole story.
Investors who knew where to put their money got spectacularly rich…
Just ask Amazon.com Inc. (Nasdaq: AMZN) shareholders.
Founded in 1994 by Jeff Bezos, the visionary CEO knew the future of business was online. Bezos had a vision to overtake the bookselling industry through stellar customer experiences instead of chasing short-term returns.
In its 1997 business plan, Amazon didn't expect to make a profit for four or five years.
"I would define Amazon by our big ideas, which are customer centricity, putting the customer at the center of everything we do, invention. We like to pioneer, we like to explore, we like to go down dark alleys and see what's on the other side," Bezos said in a 2013 "60 Minutes" interview.
Now, from running its own movie studio to selling its own private label of clothes, Bezos is dominating everything he touches.
That's why Amazon not only survived the tech crash but is thriving…
A $10,000 investment in AMZN in 1997 would be worth $8.6 million today, netting savvy investors an incredible return of 85,900%% in 21 years.
And this same scenario is playing out the in the cryptocurrency markets right now.
Investors know the disruptive power decentralized, transparent, and secure coins will have in the world economy. They know it could make them a fortune. But like tech stocks in the 1990s, too many investors simply don't know the right cryptocurrency to invest in.
We're here to help.
You can find the next big crypto winner by applying the same methods investors used to find Amazon in 1997 to uncover coins with real potential.
We're going back to the Internet boom to show you how Amazon succeeded where others failed. Once you separate the fads from the winners, one coin stands out as a must-buy right now…
The Best Ideas Paired with the Best Leaders Create the Biggest Profits
A great idea alone won't make money. It takes execution from brilliant leaders to turn a concept into a moneymaking machine.
In 1999, Yahoo acquired GeoCities, a search engine that was the third-most visited website in the world during that time.
However, Yahoo was forced to shut it down by 2010.
But while GeoCities sits in the graveyard, another search engine is now worth $702 billion. Google, now Alphabet Inc. (Nasdaq: GOOGL), was launched in 1998 by Larry Page and Sergey Brin.
Page and Brin succeeded where GeoCities failed, because they realized content should rank according to its popularity. Instead of searching through a jungle of information, Google's advanced algorithms allowed searchers to find answers to their question fast and easily.
And just like Page and Brin, Bezos is a juggernaut at improving and executing on ideas…
Back in 1999, Louis Borders – founder of Borders bookstores – launched an IPO for Webvan. Through Webvan, customers could order groceries online and have them delivered to their home.
Bezos and Borders were booksellers trying to figure out how to capitalize on the revolutionary potential of e-commerce.
One company went bankrupt in 2001, and the other is now one of the biggest companies on the planet.
To add insult to injury, Bezos has now shown that, under the right leadership, the online grocery model works.
Bezos launched AmazonFresh in 2007 and just acquired Whole Foods in 2017 to help fuel Amazon's grocery delivery business.
The difference between Webvan and Amazon is Bezos put solving consumers' problems ahead of rapid expansion.
According to a 2013 Forbes report, former Webvan board member Mike Mortiz said the company tried to expand into too many new territories before proving it was successful in its first market.
And there's an important lesson here for cryptocurrency investors.
The tech bubble popped in 2000 because people poured money into companies like GeoCities and Webvan, thinking that because they were Internet companies, they would soar thanks to the revolutionary new technology.
But investors who knew which companies had real potential and could actually use this technology to win customers ended up insanely rich.
There will be cryptocurrencies out there that may sound good, but they aren't backed by the forward-thinking leadership needed for the project to work.
There will also be teams behind cryptocurrencies that will spend more time on hyping up the coin than working on technology to make it succeed.
The Webvans of the crypto world won't last, but investors who back the Amazons of the crypto world could unlock once-in-a-lifetime profit potential.
If You're Not Making Millions of Dollars with Cryptocurrencies… You could be. Click here to discover the tiny coin that will soon be BIGGER THAN BITCOIN… and how to claim YOUR cryptocurrency fortune while you still can.
And we found an investment in a crypto coin could return an Amazon-like 35,614% by the end of 2018…