The threat of an all-out trade war with China has investors and traders alike on edge. But while a global trade war involving the United States could hurt some stocks, it's creating a profit opportunity in others. I'll show you exactly which stocks could benefit as new trade barriers are erected…
It's not just China that is a concern for the United States, either.
U.S. President Donald Trump has demanded a renegotiation of the North American Free Trade Agreement with Canada and Mexico. This has driven Mexico, a key agricultural customer, to turn to Brazil and Argentina for supplies of corn and soybeans.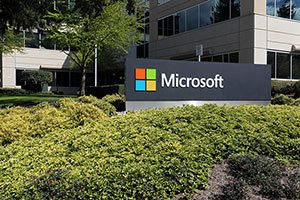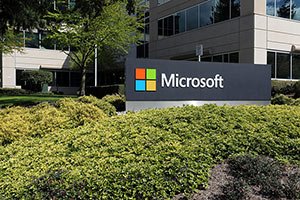 Meanwhile, President Trump's decision to pull the United States out of the Trans-Pacific Partnership will have short- and long-term consequences for American trade with East Asian countries beyond China.
Plus, the battle between the United States and China could accelerate further and drive the U.S. economy into a short-term malaise that spooks investors into selling and turning toward safe-haven bonds, currencies, and hard assets.
You Must Act Now: America is headed for an economic disaster bigger than anything since the Great Depression. If you lost out when the markets crashed in 2008, then you are going to want to see this special presentation…
The CBOE Volatility Index (VIX) has already doubled since the start of the year, a sign traders are already uncertain about what the future will hold.
But that's no reason to leave the stock market. In fact, some stocks are going to see significant upside thanks to the looming threat of tariffs.
And we have three of the best stocks you can own to profit during a trade war…
Looking Domestic, Looking Small
Investors are worried about the S&P 500 in the event of a trade war, because mega-companies obtain a significant percentage of their revenue from overseas.
That's especially the case for a semiconductor firms like Skyworks Solutions Inc. (Nasdaq: SWKS), which has heavy exposure in China. In 2015, 67% of Skyworks' revenue alone came from The Red Dragon.
We want to limit this type of exposure in our own portfolios, and there are three ways to do this….
First, we want to focus on companies in dynamic sectors with high demand that comes exclusively from the United States.
No matter what happens in a trade war, these products will still have demand and get sold.
Second, we want to think small.
That means we want to consider small- to mid-cap companies that tap extensively into the growth of the U.S. economy. Given that a trade war could have a negative impact on GDP, we will focus on domestic trends that will ensure strong potential growth in their respective sectors.
Finally, we want to find undervalued companies in the United States that are on the trajectory for long-term revenue growth.
More revenue growth can attract more investors, and during times of economic turmoil, investors will pay a premium for companies with top-notch earnings.
Today, we're going to give you three ways to still make money during a trade war, and owning all three will help diversify your portfolio.
Best of all, these aren't high-risk stocks, but the profit potential could still be as high as 85% in the next 12 months…
Join the conversation. Click here to jump to comments…
About the Author
Garrett Baldwin is a truly self-made, 38-year-old Mensa millionaire with four degrees from the nation's top universities: Northwestern, Johns Hopkins, Purdue, and Indiana University. His biggest accomplishment, however, is his Quantum Loop invention - a trading technology that completely changed his life. Thanks to his unique career path in "competitive intelligence," Garret was inspired by a radar system used by the military to develop his Quantum Loop. It is the first known innovation that can both time the market and an individual stock simultaneously. After eight years of rigorous backtesting and countless successful trades, the rest is history. He's now a millionaire living in one of the richest ZIP Codes in America. Garrett's also a best-selling author, inspiring thousands of people to pursue and achieve their own financial goals. When Garrett isn't busy trading and writing, he's lounging with his wife and child on the beach outside his home in Naples - or globetrotting as inspiration for his next investing invention.