Ahead of the national holiday for cannabis enthusiasts, April 20, we wanted cannabis investors to know about the history of marijuana.
That's because we're entering the most profitable point in the controversial plant's history, and knowing the history of the cannabis industry means you know which companies are developing truly innovative solutions.
That helps unlock incredible profit potential for you...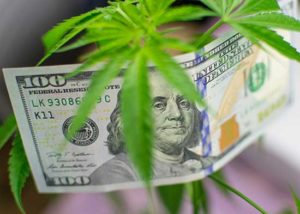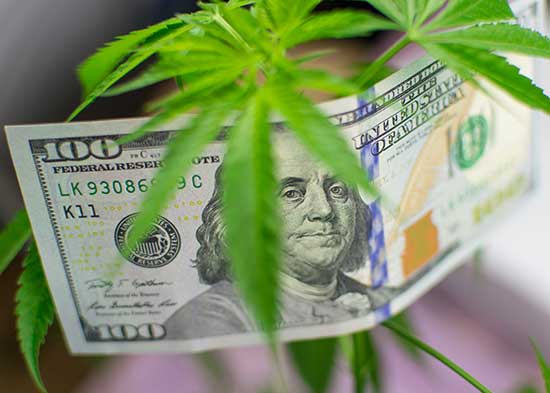 Legal cannabis sales in North America are expected to more than double, from $10 billion in 2017 to $24.5 billion by 2021.
That's a 145% gain in just four years.
You see, it's not a matter of "if" medical marijuana is completely legalized, it's just a matter of "when."
Right now, 30 states and the District of Columbia have legalized some form of medical cannabis. Eight states have legalized recreational marijuana, and Arizona, Michigan, Missouri, Ohio, and Utah could have recreational legalization on their ballots in November 2018.
In an October 2017 Gallup poll, 64% of Americans support marijuana legalization.
And after medical legalization, it's just a matter of time before recreational use is completely legal.
That's why, today, I wanted to share with Money Morning readers insights directly from the biggest movers and shakers in the cannabis industry.
These insiders detail the history - and the future - of the growing marijuana industry.
And by staking your claim now in the $10 billion cannabis industry, you could reap the biggest rewards when it reaches $24.5 billion by 2021...
The History of Marijuana and Vaping
"Vaporization has been around since the 5th century B.C. in Egypt, but the modern vape scene really started in 1965, when Herbert A. Gilbert patented the first modern nicotine vaporizer. Vaping became more mainstream with Hon Lik in 2004" - Arnaud Dumas de Rauly, Chief Strategy Officer for The Blinc Group, a distribution-centric vapor and cannabis incubator.
Worldwide retail sales of e-cigarettes and vaporizers brought in $2.5 billion in 2013, according to business intelligence service Euromonitor.
But according to a 2017 Business Insider report, the industry will experience explosive sales growth in the next seven years. By 2025, BI projects the global e-cigarette and vaporizer market will be worth $61.4 billion.
That's a projected 2,356% increase from 2013's totals.
And we have two ways to play the impressive growth of e-cigs and vaporizers.
Neither are recommendations, but we still wanted to show our readers the profit potential, so they could investigate it for themselves.
The first is an indirect play through Vector Group Ltd. (NYSE: VGR).
It sells tobacco, e-cigarettes, and operates in the real estate market through investing in properties. This provides a diversified revenue source and is a backdoor way to profit from the cannabis industry's growth without taking on more risk.
VGR pays a dividend of $1.60, which is a massive yield of 7.83%.
On top of that, investment firm Oppenheimer projects the VGR stock price will climb to $27 per share in the next 12 months.
From today's (April 18) opening price of $20.64, that's a potential profit of 30.81%.
Top Three California Pot Stocks to Watch for the Biggest Gains - Learn How to Cash In Here
The other option is more risky, but mCig Inc. (OTCMKTS: MCIG) is at the forefront of the cannabis industry.
Its construction division builds state-of-the-art grow spaces, its packaging division provides designs for wholesalers, and it also owns VitaCig.
VitaCig is a tobacco-free and nicotine-free vitamin and oil inhalation device.
"VitaCig delivers vapor that is rich in taste, vitamins, natural aroma and organic plant constituents. VitaCig embodies what you enjoy about smoking, but without the bad aftertaste, the tobacco smoke and the cigarette smell," the company says on its website.
Because mCig is traded on OTCMKTS, analysts don't make price predictions. It opened this morning at $0.22 per share.
However, because of its diverse revenue sources in the cannabis industry, it's positioning itself to take advantage of the legal cannabis industry climbing to $20 billion.
And the next industry working with the cannabis market is just taking baby steps, and by getting in now, savvy investors could make the largest long-term gains...
The History of Marijuana and Banking
[mmpazkzone name="in-story" network="9794" site="307044" id="137008" type="4"]
"The cannabis industry continues to suffer from a lack of adequate velocity of capital. When I began in the industry in late 2015, virtually the only financing available to startups was private equity. Soon thereafter, non-institutional investors provided funds for real estate acquisition, 'hard-money' short-term interest-only commercial real estate loans, equipment leasing at 50%-70% LTV (% of purchase price), and unsecured, high-interest working capital loans to operators based on their monthly revenue (aka: merchant cash advance). This last product required several months of bank statements which disqualified most licensees without bank accounts. What attracted private investors to lend was the market opportunity of desperate, grateful borrowers willing to pay double or triple market-rate interest. Recently, one or more of our colleagues are offering more traditional commercial mortgages, but at above market rates" - Nathaniel Gurien, CEO of FINCANN, a company bringing compliant banking and payment solutions to the legal cannabis industry.
Without access to traditional banking services, cannabis companies can't receive loans to buy equipment and expand their operations.
But another downside to lacking a bank is keeping the money safe. Cannabis companies are at risk of theft, or even mismanagement, when all of their revenue must be stored outside of a bank.
Video
Did Jeff Sessions Just Admit He Can't stop Marijuana Legalization?
Fortunately, one bank is opening its door to the marijuana industry...
Severn Bancorp Inc. (Nasdaq: SVBI), located in Annapolis, Md., understands that banking services for medical marijuana growers, processors, and dispensaries could be a huge market.
While the bank told The Washington Post for a Jan. 2 report that it doesn't comment on "specific banking methods or relationships," we did learn about one client from the report.
Sajal Roy is the owner of the Allegany County Medical Marijuana Dispensary, and he paid $3,000 to open an account with Severn in 2016.
He also pays monthly fees of $1,750.
Now, there are still restrictions on what a cannabis business can do with an account at Severn.
It can't accept credit card payments, wire checks from its accounts, or accept checks for deposits, and each dispensary must e-mail daily financial and inventory logs to the bank.
These rigorous protocols are to ensure SVBI doesn't become entangled in money laundering or other charges from the federal government.
But medical cannabis businesses are still benefiting from the banking services...
Roy told The Washington Post it does allow him to pay employees and buy supplies from vendors using the bank's automated transfer system.
And it's not just marijuana companies excited about SVBI's services...
Severn executives own over 18% of the institution, and Louis Hyatt, the father of the current president, owns an additional 8.9%.
"Lou is a sharp businessman. He's way too smart to have almost $8 million of his money invested in an enterprise that he did not think was a long-term profit opportunity," Money Morning Special Situation Strategist Tim Melvin said on March 28.
While we're excited about Severn, we also had to show you a bonus profit opportunity in the cannabis industry today, and you may never see a chance like this again...
Make Millions Thanks to California's Cannabis Explosion
$20.2 billion... that's the amount of money expected to pour into California's cannabis market in just the first year the state goes fully legal.
Mark our words: The savvy investors who know how to get in on the ground floor could see a small stake turn into a million-dollar windfall.
We've narrowed down the pool to three tiny California cannabis companies expected to deliver once-in-a-lifetime fortunes. But once these small stocks go from $1, to $10, to $20, or more... you may never see a chance like this again.
Everything you need to get started is right here.