Ahead of the national holiday for cannabis enthusiasts, April 20, we wanted cannabis investors to know about the history of marijuana.
That's because we're entering the most profitable point in the controversial plant's history, and knowing the history of the cannabis industry means you know which companies are developing truly innovative solutions.
That helps unlock incredible profit potential for you...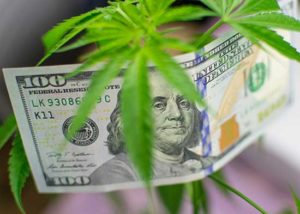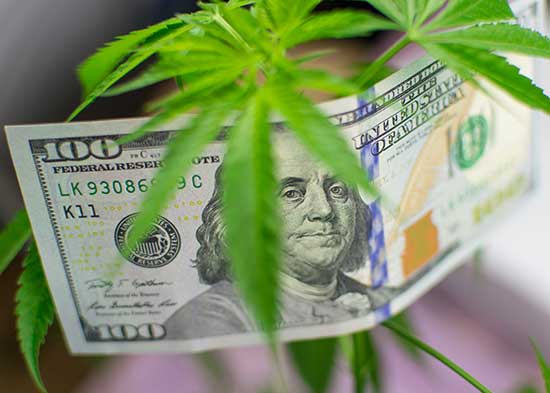 Legal cannabis sales in North America are expected to more than double, from $10 billion in 2017 to $24.5 billion by 2021.
That's a 145% gain in just four years.
You see, it's not a matter of "if" medical marijuana is completely legalized, it's just a matter of "when."
Right now, 30 states and the District of Columbia have legalized some form of medical cannabis. Eight states have legalized recreational marijuana, and Arizona, Michigan, Missouri, Ohio, and Utah could have recreational legalization on their ballots in November 2018.
In an October 2017 Gallup poll, 64% of Americans support marijuana legalization.
And after medical legalization, it's just a matter of time before recreational use is completely legal.
That's why, today, I wanted to share with Money Morning readers insights directly from the biggest movers and shakers in the cannabis industry.
These insiders detail the history - and the future - of the growing marijuana industry.
Sign up for SMS so you never miss special events, exclusive offers, and weekly bonus trades.
And by staking your claim now in the $10 billion cannabis industry, you could reap the biggest rewards when it reaches $24.5 billion by 2021...
The History of Marijuana and Vaping
"Vaporization has been around since the 5th century B.C. in Egypt, but the modern vape scene really started in 1965, when Herbert A. Gilbert patented the first modern nicotine vaporizer. Vaping became more mainstream with Hon Lik in 2004" - Arnaud Dumas de Rauly, Chief Strategy Officer for The Blinc Group, a distribution-centric vapor and cannabis incubator.
Worldwide retail sales of e-cigarettes and vaporizers brought in $2.5 billion in 2013, according to business intelligence service Euromonitor.
But according to a 2017 Business Insider report, the industry will experience explosive sales growth in the next seven years. By 2025, BI projects the global e-cigarette and vaporizer market will be worth $61.4 billion.
That's a projected 2,356% increase from 2013's totals.
And we have two ways to play the impressive growth of e-cigs and vaporizers.
Neither are recommendations, but we still wanted to show our readers the profit potential, so they could investigate it for themselves.
The first is an indirect play through Vector Group Ltd. (NYSE: VGR).
It sells tobacco, e-cigarettes, and operates in the real estate market through investing in properties. This provides a diversified revenue source and is a backdoor way to profit from the cannabis industry's growth without taking on more risk.
VGR pays a dividend of $1.60, which is a massive yield of 7.83%.
On top of that, investment firm Oppenheimer projects the VGR stock price will climb to $27 per share in the next 12 months.
From today's (April 18) opening price of $20.64, that's a potential profit of 30.81%.
Top Three California Pot Stocks to Watch for the Biggest Gains - Learn How to Cash In Here
The other option is more risky, but mCig Inc. (OTCMKTS: MCIG) is at the forefront of the cannabis industry.
Its construction division builds state-of-the-art grow spaces, its packaging division provides designs for wholesalers, and it also owns VitaCig.
VitaCig is a tobacco-free and nicotine-free vitamin and oil inhalation device.
"VitaCig delivers vapor that is rich in taste, vitamins, natural aroma and organic plant constituents. VitaCig embodies what you enjoy about smoking, but without the bad aftertaste, the tobacco smoke and the cigarette smell," the company says on its website.
Because mCig is traded on OTCMKTS, analysts don't make price predictions. It opened this morning at $0.22 per share.
However, because of its diverse revenue sources in the cannabis industry, it's positioning itself to take advantage of the legal cannabis industry climbing to $20 billion.
And the next industry working with the cannabis market is just taking baby steps, and by getting in now, savvy investors could make the largest long-term gains...
The History of Marijuana and Banking