"Tech" and "Asia" are two big buzzwords that get investors excited, which is why the May 11 HUYA IPO is attracting so much attention.
And rightly so...
HUYA is the most active live-streaming gaming platform in China, and gaming in Asia is booming.
In 2017, revenue from the gaming industry in Asia totaled $51.2 billion, almost double the revenue of the North American market.
But instead of getting caught up in the IPO hype, we have a much better way to play the tech market in Asia...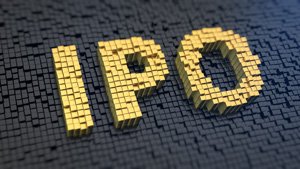 Look, we know buying a stock during an IPO can be exciting because it seems like you're getting in on a "ground-floor opportunity."
For example, Facebook Inc. (Nadsaq: FB) opened to the public at $42.05 per share in May 2012, and now it trades for $179.67.
That's a staggering 327% return in six years.
Roughly every $1,000 invested in FB back then is now worth $4,000 today.
But there are far more IPO losers than winners.
Just look at Snap Inc. (NYSE: SNAP)...
Investors paid $24 per share on March 2, 2017, to buy Snapchat stock when it hit the market. Today, the stock price has plummeted 54.25% to $10.98 per share.
A new publicly traded company, especially a tech company, is normally losing money before it goes public.
You're buying shares in the hope that the company will eventually be profitable and increase revenue, attract more shareholders, and drive the stock price up.
But that's just being optimistic and not a smart investing decision...
And that lesson applies to the HUYA IPO too...
The HUYA IPO Isn't Going to Make You Money
On May 4, Forbes released a report that said, "At the current price range, we believe that HUYA's monetization opportunities and potential near-term catalysts are fully priced-in on an EV/FY18e EBITDA basis."
The HUYA IPO is expected to price between $10 and $12 per share, so you're not getting a deal on the stock.
But I wanted to dig a little deeper to make sure.
When I called Money Morning Special Situation Strategist Tim Melvin to get his expert take on Forbes' report, he said it was a fancy line, but there's still not much to be gained by jumping in the IPO. Melvin is a 27-year veteran of the financial services industry, serving as a broker for millionaires for more than two decades.
Because of his expertise, I knew he could dig below the surface and see if the company had more value.
While Melvin believes certain accounting metrics like EBITDA provide a false view of the cash a company has, even generous metrics like EBITDA still can't make HUYA stock appealing.
There aren't going to be any events or revenue sources expected to make the stock price climb any higher than $10 to $12 for the foreseeable future.
That means you're almost guaranteed to lose money on HUYA stock instead of making money after the IPO. That's especially true when you consider that the insiders are going to be cashing out once the lockup period ends.
That's why it's better to pay for shares of a more established company. They have a track record that shows whether they know how to use your money to provide you with the best return on investment.
The company I'm about to mention was founded in 1998, and it has a $52 billion market cap. It has a well-established presence in Asia, with 292.5 million shoppers using its service.
Of course, I understand IPOs are alluring because they are viewed as an under-the-radar play that could provide massive long-term return.
Fortunately, there's that exact same profit opportunity right now with this Chinese stock...
Stunning Video Footage: Watch this guy become $4,238 richer in under a minute - then follow his simple instructions to learn how you could pocket a potential $2,918 in just one move. Click here...
In fact, buying shares now could net you a 65% windfall in the next 12 months.
And with the Dow Jones Industrial Average down 1.65% so far in 2018, you can't afford to miss this opportunity...
Buy This Future 65% Winner Instead of HUYA Stock