Oil prices are surging, as the market is finally recovering from the 2014 supply glut, and we've got the best oil stock to buy to profit from higher crude prices...
On May 9, oil jumped 3% to reach $71 a barrel, its highest price level since 2014.
A range of geopolitical developments were partially responsible for the jump. The United States' exit from the Iran nuclear deal and OPEC's announcement that it would attempt to rein in member output were just a few.
However, these short-term gains are just the beginning.
You see, while oil may see significant gains in the short term, its long-term growth is even more promising.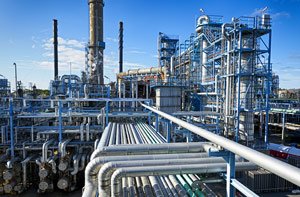 Growing global population, industrial development, and the exponential expansion of the global economy are on track to boost international oil consumption to 118 million barrels a day - a 20% increase over today's levels.
With this kind of growth on the horizon, Money Morning Global Energy Strategist Dr. Kent Moors has identified the best oil stock to buy to profit from the growth.
It's a company that's set up to benefit from oil's short- and long-term boom - a great investment for those investors looking for reliable returns.
Before we get to our pick, let's take a closer look at the catalysts behind oil's spectacular potential...
The "Oil Renaissance" Has Begun
The United States is front and center of the world's growing oil production.
Earlier this year, the International Energy Agency estimated 2018 American oil production will be 5.7% higher than last year's 9.16 million barrels a day. That's the highest level of production since 1970.
This robust prediction from the IEA was the result of three catalysts.
First, new drilling technology is making it easier to extract oil.
Second, new oil discoveries, like the 20 billion barrels of oil discovered at the Wolfcamp shale formation in 2016, are raising U.S. capacity.
Third, increased global demand is requiring the United States to drastically increase production output and become a key player in the global energy market.
A "Blueprint to Financial Freedom": America's No. 1 Pattern Trader used this secret to become a millionaire. Now he's sharing it live on camera - and you could learn how to set up a series of $822... $1,190... or $2,830 payouts... every single week.
In fact, America's surge in output is expected to cover 80% of the world's oil demand for at least the next year.
However, oil production's resurgence isn't just limited to the United States. The Canadian oil industry is expected to produce $1.4 billion in profit this year thanks to rising global demand.
While Saudi Arabia, OPEC's largest member, has restricted output over the last year to help boost prices, it recently announced plans to ramp up oil production in response to increased geopolitical conflict in the Middle East.
Russia has responded to rising demand by upping its output to 10.97 million barrels per day in March - an 11-month high for the world's largest oil producer.
While there is concern that this rise in production could overwhelm the markets and drive prices down, both Russia and OPEC are working to keep prices stable as they meet demand.
And demand is only set to increase - not only in the short term, but in the long term, as well.
According to Barron's, the size of the world economy is expected to double in the next two decades. This is largely the result of the rapid expansion of the global middle-class population - it's estimated to grow from 3 billion in 2018 to 5 billion by 2030.
The short-term production boosts and long-term growth potential of the oil industry has set the stage for significant profit - if you know what to buy.
Much of Wall Street will tell you to stick with the oil industry giants - companies like Exxon Mobil Corp. (NYSE: XOM) or Royal Dutch Shell Plc. (NYSE: RDS.A).
But the oil supermajors are wrapped up in exorbitant "mega-projects," and that means their investors' profits are weighed down, too. They're also saddled with huge amounts of debt, as they continue to invest in these projects that may not provide any return.
Our pick avoids the pitfalls of the oil conglomerates. In fact, it's set to benefit from increasing oil production in both the short and long term.
Here's our pick...