Our list of the top penny stocks to watch this week has 10 stocks all up at least 28%, including a 98% gainer. Those profits show you the power of owning penny stocks.
Penny stocks are great for investors who want strong returns without a large initial investment. That's why we're bringing you the top penny stocks to watch this week.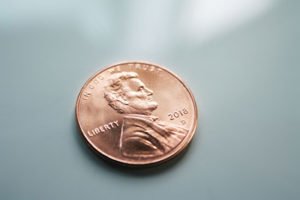 Just take Seadrill Ltd. (NYSE: SDRL), last week's biggest gainer. On May 17, this oil company gained 44% in just two hours following news the company had successfully initiated restructuring efforts. Seadrill continued its rally to close the week with a 98% gain from Monday's opening price.
Seadrill's rally demonstrates how profitable penny stocks can be for savvy investors. With Seadrill's gains already on the books, we'll look at a stock that's on track to generate tremendous returns - a small cap that just completed a groundbreaking acquisition with huge profit potential...
| | | |
| --- | --- | --- |
| Penny Stock | Current Share Price | Law Week's Gain |
| Seadrill Ltd. (NYSE: SDRL) | $0.58 | 98.74% |
| Vivis Inc. (Nasdaq: VVUS) | $0.83 | 59.97% |
| MEI Pharma Inc. (Nasdaq: MEIP) | $3.45 | 43.40% |
| Transenterix Inc. (NYSE: TRXC) | $3.15 | 35.72% |
| Akers Biosciences Inc. (Nasdaq: AKER) | $0.65 | 34.38% |
| Galectin Therapeutics Inc. (Nasdaq: GALT) | $4.54 | 32.58% |
| Phoenix New Media Ltd. (NYSE ADR: FENG) | $5.65 | 32.22% |
| Heat Biologics Inc. (Nasdaq: HTBX) | $1.73 | 31.37% |
| Bright Scholar Education Ltd. (NYSE ADR: BEDU) | $18.51 | 29.03% |
| 21 Vianet Group Inc. (Nasdaq: VNET) | $7.36 | 28.72% |
These gains are incredibly exciting. However, not all penny stocks are equally strong investments.
While a few penny stocks have spectacular growth potential, many penny stocks do not have the solid underlying financials necessary to generate a significant return.
Can a Single Book Make You a Millionaire? Anyone with a computer or a smartphone can use this 10-minute secret to put $1,000,000 in their account. Every day, thousands of people are proving the success of this little book. Today, you can get it free. See how here...
To make sure we protect ourselves from any substantial losses from investing in penny stocks, we follow five rules for penny stock investing. Take look at them on the right.
Rules for Safely Trading Penny Stocks
No more than 2% of your overall stock portfolio should consist of penny stocks.
Avoid stocks with average daily trading volume of less than 500,000 shares.
Avoid penny stocks being aggressively promoted on public discussion forums or websites not focused on investing.
Here are the top three warning signs of a shell company scam, according to the SEC and FINRA...
If a company has been dormant for many years and then brought back to life.
If a company has changed its name and, especially, business focus multiple times.
Check for massive reverse stock splits like 1-for-20,000 or 1-for-50,000.
It should also be known that we are not recommending any of the 10 stocks above. They have already seen their biggest gains.
We want to find you the best stocks with profit ahead of them...
We also look for companies with the kind of robust financials that are likely to generate strong returns over time. These are normally companies that have developed a moderate level of market capitalization - between $300 million and $2 billion.
Our favorite small cap to buy this week is an oil infrastructure company that's perfectly positioned to take advantage of rising oil prices.
This stock also has Money Morning Stock VQScore™ of 4 - indicating it has strong growth potential as well as solid financials.
Here's our pick...
This Is the Top Small-Cap Stock to Buy This Week