The best biotech stocks to buy today are on sale thanks to a crucial mistake on Wall Street. The industry is on the cusp of a breakout, but Wall Street traders are hunkering down and taking their money with them.
But Wall Street's loss can be your gain...
Since hitting a high in late January, the iShares Nasdaq Biotechnology ETF (Nasdaq: IBB) has slumped more than 11%. That's creating a buyer's market for some of the best companies in the sector.
You see, the slump in biotech stocks has little to do with their true worth. In fact, some of the best biotech stocks are currently trading well below their fundamental value, according to their earnings and assets.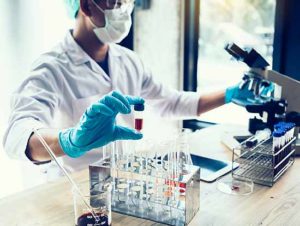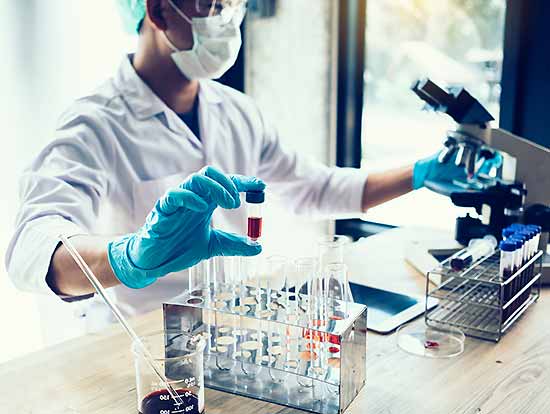 That means profits are sitting there for the taking for investors who know where to look.
In order to help you take advantage of Wall Street's blind spot, we've identified three undervalued biotech picks with huge profit potential, including one with more that 200% growth potential.
Before we get to our picks, here's why the market is so wrong about biotech right now...
Three Reasons the Biotech Industry Is Poised for Growth
Fear over development delays, lack of consumer demand, and a war on high drug prices are all weighing on biotech stocks right now.
Just look at AbbVie Inc. (NYSE: ABBV). In March, AbbVie lost 14% of its value in just two days after it announced underwhelming developments for one of its key test drugs.
Despite having more than 50 drugs in development, Wall Street treated the news as a definitive deal breaker.
Fast Money: This powerful secret made one man a millionaire. Now he's sharing it live on camera - find out how you could use it to become $2,918 richer in less than minute. Click here...
According to Money Morning Defense and Tech Specialist Michael Robinson, we shouldn't be surprised.
"When it comes to biotech, Wall Street tends to overreact," says Michael. "Investors have been conditioned to punish the sector and its stocks whenever the opportunity presents itself."
Despite Wall Street's pessimism, Michael argues that there are three critical factors that will drive unstoppable growth in the biotech industry.
The first is the nation's aging population.
Right now, there are 65 million people over the age of 70 in the United States. As this demographic continues to grow, they will require more medications - drugs that will come from the nation's biotech industry.
The second is the growing rate of mergers in the industry.
In 2017, biotech mergers soared 27%, reaching $332 billion in value. Bain & Co. analysts forecast that the soaring trend will extend through 2018.
In just the first quarter of 2018, merger activity rose 16% year over year. Merger activity is likely to push production rates higher and raise industry profits.
The third reason is drug approval speeds. The approval process of the U.S. Food & Drug Administration (FDA) has recently been streamlined, increasing the rate at which drugs are approved. That's a big plus for biotech firms.
As Michael puts it, "The biotech industry is clearly headed for better days. Not just in 2018, but well into the next decade."
Keeping this tremendous growth potential in mind, here are our top biotech stocks...
Best Biotech Stocks to Buy Today, No. 3: Shire Plc.
Ireland's Shire Plc. (Nasdaq: SHPG) is a leader worldwide in medications for rare diseases and disorders. The company's ADHD treatment, Vyvanse, generated $2 billion in revenue last year.
The company's hemophilia treatment brought in almost $3 billion in revenue. Angioedema treatments brought in more than $1.4 billion.
Shire has 40 drugs in the pipeline, and more than half are in either phase 3 trials or in registration.
Thanks to this growth, Shire beat Wall Street earnings-per-share (EPS) forecasts by 8% in the first quarter of this year.
As a result, analysts are very favorable on the stock. A survey of 12 analysts indicates that the consensus price target over the next year is $197.50, a more than 18% rise from its current price of $166.45.
However, Michael thinks this forecast may be conservative.
As he points out, Shire is an acquisition target for Takeda Pharmaceutical Co. (OTCMKTS: TKPYY) of Japan, which is prepared to buy it for $64 billion -- much higher than its current market price.
While Shire's profit potential is great, our next two picks are even better, including one with 200% growth potential...
[mmpazkzone name="in-story" network="9794" site="307044" id="137008" type="4"]
Best Biotech Stocks to Buy Today, No. 2: Jazz Pharmaceuticals Plc.
Jazz Pharmaceuticals Plc. (Nasdaq: JAZZ) is much smaller than Shire - its market capitalization is roughly $9 billion. However, the company is well positioned to grow this year, with the introduction of six new drugs into the market.
The most profitable has been Xyrem, a narcolepsy medication with $1.2 billion in sales last year. Defitelio, a treatment for hepatic veno-occlusive disease (aka sinusoidal obstruction syndrome), enjoyed rising sales, 23% year over year and 88% from two years ago.
In addition to the six drugs it recently released, Xyrem has 17 additional drugs in development, four of which are currently pending approval.
Jazz's EPS has grown steadily since 2010 and has risen sevenfold in the period. FactSet reports that Jazz's EPS is forecast to rise 83% by 2021.
Jazz currently trades for $166. However, analysts see the company going to $210 - a gain of 26%.
While Jazz has great growth potential, our top biotech stock to buy beat these two picks by a landslide. In fact, it could gain as much as 200%.
Here's our pick...
Best Biotech Stocks to Buy Today, No. 1: Celgene Corp.
Celgene Corp. (Nasdaq: CELG) has three strengths that Money Morning loves to see in biotech stocks.
The first is a solid portfolio. CELG's Revlimid, a multiple myeloma treatment, is the second best-selling drug in the world, with a reported $8 billion in sales last year.
The second is the security of long-term patents. Right now, CELG's top drugs are patent protected far into the 2020s, so the company will maintain an essential monopoly on production.
The third is a strong line of products in development. Right now, Celgene has several exciting drugs undergoing testing, including Fedratinib, a myelofibrosis treatment the U.S. Food and Drug Administration is likely to approve in the coming months.
However, that's not the most exciting part...
CELG stock currently trades at just 9.6 times forward earnings. The biotech sector average is 38.53.
Even if CELG's ratio rose to only 50% of the industry average, the stock would gain 100%. And if it reaches the industry average, it would soar more than 200% from the current price of $77.18.
Those are huge gains you won't want to miss out on. And if you're looking for returns like this across the board, you need to check this out...
This Easy-to-Follow Blueprint Could Make You $15,000 Richer
America's #1 Trader used to be an average Joe scraping to get by. He never graduated from college, and he spent most of his career as a Home Depot customer service rep.
He didn't want to be stuck at a job he didn't like until he was 80 - so he taught himself how to trade. He found he had a knack for it, and he became richer than he ever thought possible.
Then he invented his patent-pending Money Calendar, and he knew it could change people's lives.
Now, for the first time ever, he's revealing all his trading secrets and strategies - so you can amass a fast fortune for yourself.
Step by step, click by click, he'll guide you through setting up your account - and show you how to set up a series of take-it-to-the-bank payouts of $605... $822... $1,190... $2,830 every single week.
There's no guesswork involved, and the best part is - it'll only take you 10 minutes per day! Click here now to start this once-in-a-lifetime journey...