Blockchain is a new and disruptive technology, leading many investors to assume the best blockchain stocks to buy in 2018 are recently formed companies.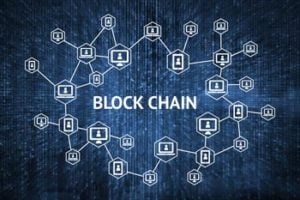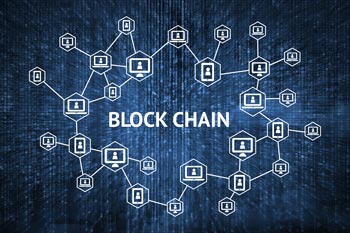 Not so...
Some of the best companies to buy leading the blockchain revolution are well-established firms.
And after we provide a little more detail on this new tech and why it's expected to be a $2.3 billion market by 2021, we'll show you the two best blockchain stocks to buy...
Why Blockchain Could Be a $2.3 Billion Market
Sign up for SMS so you never miss special events, exclusive offers, and weekly bonus trades.
How a blockchain works is complicated, but an easy explanation for what it does is that it simply acts as a digital ledger that keeps track of transactions and other information securely.
Software giant Oracle Corp. (NYSE: ORCL) believes this new tech can be used in six market sectors.
Banking and Finance: This sector can use blockchain to verify its customers in knowing your customer (KYC) applications, clearing and settlement, loan origination, and payments, both domestic and cross-border.
Manufacturing: This sector can utilize blockchain in design IP protection, tracking of product history, and recalls.
Supply Chain: Supply chain businesses can use blockchain for financing, tracking, and tracing point of origin, ownership transfer, and monitoring of compliance.
Healthcare and Pharmaceuticals: The opportunities in this sector include serialized tracking/tracing of drugs, clinical trial management, digital regulatory submission, and patient health records privacy and sharing.
Utilities: This sector will likely use blockchain for management of assets, renewable energy and emission allowances certification, and the metering and billing of power consumption.
Retail and Commerce: Blockchain can augment transparency in product history, aid to cut down on counterfeiting products, modernize supply chain management, and help with warranty adjudication.
It will take time for businesses to fully implement blockchain into how they do business, but some companies are already testing the tech...
In April 2018, UnitedHealth Group Inc. (NYSE: UNH) and Humana Inc. (NYSE: HUM) rolled out a pilot test to utilize blockchain technology as a method of sharing data across organizations in healthcare.
The Cryptocurrency Everyone Else Will Regret Not Owning: To See Tom Gentile's No. 1 Crypto Pick and Exactly How to Trade It, Click Here Now.
Ahead of even more companies testing the tech and the prices of blockchain stocks climbing, we had to share two of the best companies to own for long-term gains in the future $2.3 billion market....
Best Blockchain Stock to Buy, No. 2: IBM Corp.