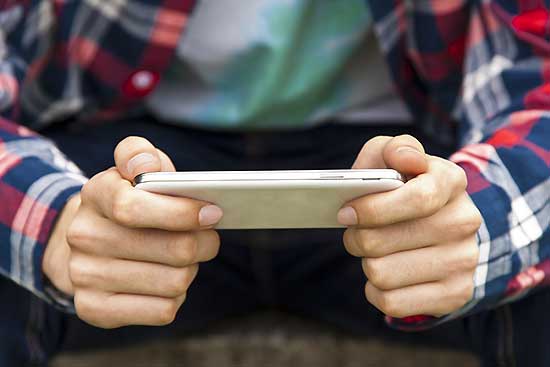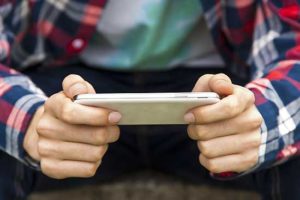 The gaming market is massive, and its growth numbers are impressive. According to social media marketing company MediaKix, the global gaming market will be worth over $115 billion in 2018.
And this industry is presenting us with one of the best tech stocks to buy now. Best of all, this stock is currently trading near $5 with a huge upside.
Mobile gaming currently accounts for about half of all gaming revenue worldwide. In 2017, that figure was over 80% of the total app revenue from the two leading online stores: Google Play and Apple.
The perception that gaming is a "guy in the basement" activity turns out to be completely wrong. Mobile gaming is now more popular with females than with males.
At over $50 billion last year, mobile-gaming revenue topped that of box-office revenue and came close to the gross domestic product of Costa Rica.
Want to Make Money? Here's how to make over $100,000 starting with a small amount of money… rolling stocks over and over again. Click here for more about this proven investing method…
The main device used for these activities is a smartphone. This means that developers, programmers, and businesses represented by some tech stocks are going to be there to fulfill the growing demand.
And certain tech stocks are already perfectly positioned to profit…
These Gaming Stocks Are Poised to Soar Now
Money Morning Chief Investment Strategist Keith Fitz-Gerald believes there are several factors that will lead to huge returns in the mobile market, particularly for "franchise games" that feature well-known brands or personalities.
One of the biggest catalysts for the industry is plummeting development costs for apps and games. Now that there are online coding libraries and artificial intelligence tools available, the time and resources required to produce a mobile game are much less extensive. That means games can be created much faster, with better margins.
Probably the best part for gaming enthusiasts and tech companies alike is that mobile devices are now everywhere. In the past, having a smartphone was a luxury. They are now viewed as necessities.
According to Statista, just over 36% of the world's population will be using a smartphone by the end of this year, with 2.53 billion of the devices in circulation. By 2020, there are expected to be 2.87 billion smartphones in use worldwide.
The proliferation of these devices increases the potential pool of gamers. It is now more common than ever to see children playing mobile games on a smartphone sitting next to a parent or grandparent doing the same.
Gamers in the past had to wait until they were at home to play their favorite game. Now it fits in a pocket or purse and can be accessed with a few taps. This is also an opportunity for advertisers, content creators, and other influencers to reach a broader audience.
Fitz-Gerald has uncovered the best way to profit from the growth in this sector. If you want to buy a tech stock, this $5 stock is making inroads in the mobile-gaming industry and could soar in 2018…
One of the Best Tech Stocks to Buy Now Is Just $5