The best penny stocks can lock in substantial gains for your portfolio with very little initial investment. That's why we're bringing you the top penny stocks to watch this week.
In order to protect your portfolio, it's important to identify penny stocks that have strong financials and a good chance for growth.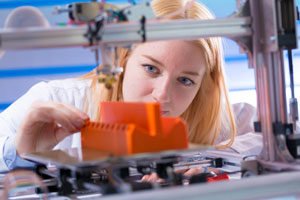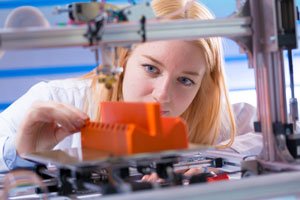 In order to identify penny stocks like this, we use the Money Morning Stock VQScore™ system to find the best stocks under $5 - the SEC's official definition of a penny stock.
The VQScore system identifies undervalued stocks with the highest profit potential by looking at a company's earnings potential, growth rate, earnings-per-share acceleration, and market volume.
The VQScore system runs on a scale of 1 to 4.75, with 4 indicating a stock with strong growth potential.
This week, our three top penny stocks have VQScores of at least 4, indicating that they have strong underlying value and a high chance of providing significant gains for investors.
In fact, one could jump over 1,000%.
Here they are...
Top Penny Stock to Watch in July, No. 3: Mizuho Financial Group Inc.
Mizuho Financial Group Inc. (NYSE: MFG) is a Japanese banking holding company based in Tokyo.
Controlling $1.8 billion in assets, Mizuho focuses on retail banking, global asset management, financial strategy, and corporate investment.
These sectors provide a diverse stream of revenue for investors and protect the company from the volatility that often rocks financial companies in turbulent markets.
Want to Make Money? Here's how to make over $100,000 starting with a small amount of money... rolling stocks over and over again. Click here for more about this proven investing method...
Over the last year, Mizuho managed to generate over $57 million in profit while growing earnings by over 2%.
Mizuho currently trades for $3.36. However analysts see the company's stock heading to $4.00 by the end of the year - a 23% gain for investors.
While Mizuho's profit potential is promising, our second penny stock to watch is even better...
Top Penny Stocks to Watch, No. 2: Nano Dimension
Nano Dimension (Nasdaq: NNDM) is an Israeli 3D printing company. In June, the company's stock rose more than 75% after winning new contracts from the U.S. government.
Nano's U.S. subsidiary recently sold its second DragonFly 2020 Pro 3D printer to a top U.S. defense firm. 3D printers are expected to streamline the government's research and development while keeping costs down.
In addition, the company has attained "vendor status" with the U.S. federal government, which means it can now do business directly with federal agencies, such as the Department of Homeland Security.
Nano currently trades for $2.20. However, analysts see these contracts pushing the company's share price to at least $7.00 - a gain of 218%.
A 218% gain is spectacular. However, our top penny stock to watch this week blows this out of the water. It's a little-known educational firm that's on track to provide investors with a return over 1,000%.
Here's our top pick...