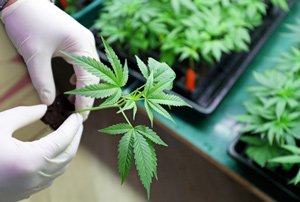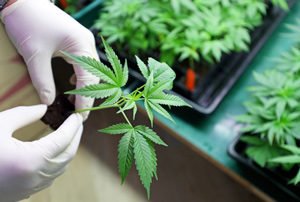 Cannabis fever is sweeping the nation despite the fact that marijuana is still illegal on the federal level. Products containing the non-intoxicating extract of the plant, called CBD, are available in states that legalized its use. Even better, consumers can buy these products online from just about anywhere.
From soothing massage creams and tinctures to candies and pet products, CBD is a hot ticket.
Today, we're going to show you an excellent "backdoor" marijuana investment that's targeting this massive new CBD market.
The problem for investors is that most companies operating in the marijuana industry are small, speculative, and still at risk from federal regulations. The situation in Canada is similar, despite the recent legalization.
Most Canadian companies are still speculative due to the changing nature of the business and simple economies of scale. However, with cannabis becoming fully legal later this year across that country, the profit potential for investors is huge, as long as they can control their risk.
In fact, Canada is the new home to a $6.5 billion legal weed industry.
The 4 Cannabis Stocks to Buy Now – Profits of Up to 1,000% Could Be Likely This Election Year!
Not only that, cannabis-infused products can earn profit margins as high as 32%, which is significantly higher than similar consumer goods. Wine and spirits typically earn about 19% net margin, while soft drinks earn about 11% on average.
That got the attention of consumer products makers, including those in the craft beer and alcohol industry. Whereas beer, wine, and spirits-makers once thought legal marijuana products were their competition, they now see complementary offerings with much higher profit potential.
Beer- and other beverage-makers have already started to probe the market with novel ideas. For example, beer with cannabis and no alcohol is already available in legal dispensaries in California – another huge market for legal weed, by the way.
The question is how can investors get the best of both worlds – high cannabis margins with relative investment safety? Michael A. Robinson, Money Morning Defense and Tech Specialist, has the answer.
Here's the backdoor "marijuana stock" he's recommending today…
Big Alcohol Meets Big Cannabis with This Marijuana Investment