By GARRETT BALDWIN, Economist, Money Morning • August 22, 2018
---
Important update: Just four moves made one man $4,238 richer… and now, he wants to share his little-known money multiplying invention with as many readers as he can.  Click here to learn how you could start collecting fortune-making paydays!
---
Dear Reader,
Back on June 21, I wrote to let you in on a fast-moving, high-profit stock – Dover Downs Gaming & Entertainment Inc. (NYSE: DDE).
Folks who got the recommendation and bought in have had the chance to pocket more than 103% in gains over that time frame. That's likely just the start, given what's coming.
Now, the profits don't stem from a blazing fast new microprocessor, destined for billions of smartphones. Dover hasn't cornered the market on e-commerce to give Amazon.com a run for its money. Nor has it inspired the Pentagon to fork over truckloads of money on some high-tech killer weapon.
No, Dover is riding high because of… gambling, pure and simple.
Recent changes to federal law have opened the floodgates on a sector where growth has previously been, for most intents and purposes, hemmed in.
Much like recent changes in state and local marijuana laws, gambling has sparked a modern-day "gold rush" of sorts, and there's no putting it back in the box.
Today, to build on our success with Dover, I'm going to recommend a play few other industry analysts are looking at – more upside for us, at a double-digit discount no less.
And then there's the inflation-beating income…
You Can Thank the Supreme Court for This Windfall
On May 14, the Supreme Court of the United States struck down the Professional and Amateur Sports Protection Act of 1992 (PASPA). The law restricted most forms of sports gambling.
The 6-3 decision liberalizes gambling on football, basketball, baseball, and other sports, with a few exceptions, including single game-only wagering in Nevada.
Don't miss: This easy-to-follow blueprint will explain how to grab super-quick cash payouts of $605… $822… $1,190… $2,830 every single week… You can see it all laid out right here.
"Congress can regulate sports gambling directly, but if it elects not to do so, each State is free to act on its own. Our job is to interpret the law Congress has enacted and decide whether it is consistent with the Constitution. PASPA is not," the ruling said.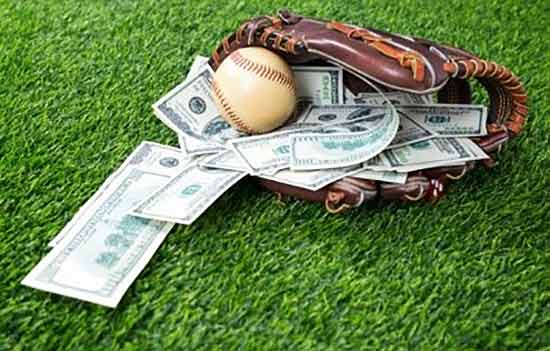 For gambling fans or folks that like a wager now and them, the announcement hit like the repeal of Prohibition back in the 1933.
Sign up for SMS so you never miss special events, exclusive offers, and weekly bonus trades.
The pebble that became the judicial boulder here is the State of New Jersey. The state spent seven years and roughly $9 million to legalize sports betting at Atlantic City casinos and state race tracks.
Following the ruling, states with laws that legalized sports gambling were, quite literally, off to the races. Nevada, Pennsylvania, New Jersey, Mississippi, Rhode Island, and West Virginia have already legalized sports betting.
Elected officials in 14 other states – including California, Maryland, Illinois, and Michigan – have introduced bills to legalize sports wagering.
By 2020, it's reasonable to expect that at least 20 states will be in position to cash in on what is at the moment a roughly $400 billion black market.
But we won't have to wait anywhere near that long to start lining our pockets on a bona fide value play with a gambling "kicker."
Tap into Gambling's "Epicenter of Value"
It's smart for every investor to hunt for value, stocks and investments that trade at nice discounts. It is possible, even in this historically expensive market.
Dover is just such an investment.
Nevada Gold & Casinos Inc. (NYSE American: UWN) is another – a stock sporting a price-to-book value of around 1.06. It's a compelling speculative turnaround and takeover bet. A big Las Vegas operator looking to make a splash in South Dakota or Washington would tend to look very hard at a company like Nevada. A buy there would give shareholders high multiples of its current $2.26 price.
But there's an even more interesting, more deeply discounted investment out there right now – one no one is looking at as a gambling play.
It's the states themselves.
Here's what I mean…
Those states I mentioned above – New Jersey, Nevada, Pennsylvania, New Jersey, Mississippi, Rhode Island, and West Virginia.
They've all legalized (or are about to legalize) sports gambling. And most importantly for us, they all carry "significant" debts and financial obligations.
---
A Famous Wall Street Firm Paid This Guy $20 Million to Share His Secrets (But He Kept THIS ONE Under Wraps)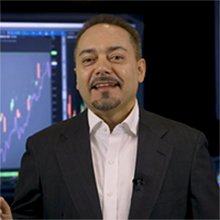 He never graduated from college. In fact, he spent much of his career as a customer service rep at an Atlanta Home Depot. But he became so good at beating the stock market's top traders, he was paid $20 million to divulge "almost" all of his secrets. Now, he kept his most powerful secret quiet. But today, he's agreed to share it. Watch him officially become $1,050 richer in 15 seconds! And then $940 richer in 11 seconds… $1,260 richer in 8 seconds… and $988 richer in 7 seconds! Even better, you'll discover how you can do this all yourself. It's easy! [Watch how for yourself…]
---
Sports wagering revenue will help those states meet those obligations, even as they take on ever-increasing amounts of debt. So it's a killer move to "buy in" to a portfolio of that debt. You get a discount, of course, and an inflation-crushing source of income.
I like Pennsylvania best of all, particularly the Nuveen Pennsylvania Quality Muni Income Fund (NYSE: NQP). The closed-end fund pays a 4.74% dividend and creates income that is exempt from federal income taxes.
Closed end funds' ability to generate income – to put cold, hard cash right in your pocket – is often underrated.
So… we're already off to a good start. But a peek under the hood reveals the fund's compelling holdings: debt that finances the commonwealth's turnpike, large-scale operations out in the various counties, and higher education facilities.
As people start to realize that sports gambling will be a huge boon for Pennsylvania, we're going to look to score a quick double-bagger on this investment fund.
Here's what else you're getting: a fund trading at mouth-watering 13.8% discount to its net asset value. This means that market is undervaluing this investment.
You're buying Pennsylvania's debt for less than it is worth. You're paying $0.872 for every $1 in asset value.
And you're investing in a state that is well ahead of the curve on sports gambling, a multibillion-dollar revenue windfall, so I'm not remotely worried about the commonwealth meeting these obligations.
The bottom line: Look for at least a 15% short-term gain here, on top of a 4.74% dividend.
The satisfaction of reaching into the bargain bin and pulling out a gem (and all well before the "crowd" of Wall Street arrives) is just the icing on the cake.
You Could Be Paid $2,353
Very soon, we'll be releasing a very simple set of instructions to a selection of our readers.
Each person who follows these steps could be paid a total of $2,353 in only 28 seconds.
You won't need to buy a single share of stock up front to collect this cash.
You won't need to spend a nickel on anything.