Buying penny stocks isn't for everyone, but the chance to turn $100 into $1,000 in a matter of days is hard to pass up.
That's exactly what happened when Blink Charging Co. (Nasdaq: BLNK) jumped 288% back in May. On May 11, Blink stock surged after the company announced a partnership with the city of Miami, Fla., to install its electric vehicle--charging ports in city garages.
As Blink demonstrates, penny stocks are one of the best ways to generate stellar returns with little upfront investment. That's why we're bringing you the three best penny stocks to buy in September 2018.
To find the penny stocks with the most profit potential, we use the Money Morning Stock VQScore™ system. We use the VQScore system to find the most profitable companies with the most growth potential and then screen them for stocks that trade for under $5 a share - the U.S. Securities and Exchange Commission's definition of a penny stock.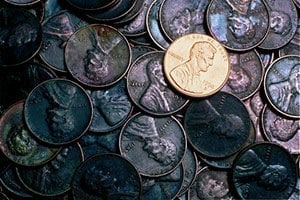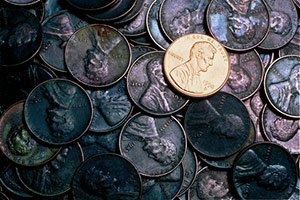 Our screening process eliminates scams and worthless shell companies, leaving behind penny stocks in real, profitable companies that can make you money.
Today, we've identified three penny stocks with serious growth potential.
In fact, our top penny stock to buy could jump over 230% in just the next year...
Top Penny Stocks to Watch in September, No. 3: United Microelectronics Corp.
United Microelectronics Corp. (NYSE: UMC) is a semiconductor company based in Hsinchu, Taiwan.
Founded as Taiwan's first semiconductor company in 1980, UMC is best known for manufacturing integrated circuits used by larger semiconductor companies like Nvidia Corp. (Nasdaq: NVDA) in their products.
How to Profit off This $11.1 Billion Money Pool: By following a few simple steps, one IRS directive could help set you up to receive checks of up to $1,795 every single month thanks to a genius investment. Learn more...
As a central supplier to major semiconductor manufacturers, UMD is perfectly positioned to profit from the semiconductor industry's global boom.
Sign up for SMS so you never miss special events, exclusive offers, and weekly bonus trades.
You see, semiconductor chips are an essential part of crypto mining and esports - two of the fastest-growing digital industries.
Esports are multiplayer video game competitions for professional gamers. Esports have bolstered the sale of the gaming consoles needed for the sport - consoles that require hundreds of thousands of semiconductor chips for production.
In 2018 alone, esports are expected to grow by 38% and break $1 billion in revenue by 2019.
Semiconductor chips are an essential part of crypto mining too - they provide the processing power necessary for unlocking blockchain algorithms.
Last year, global crypto mining increased 8,500%, helping to drive the semiconductor industry's 35% growth. Major semiconductor producer Advanced Micro Devices (Nasdaq: AMD) announced that over 10% of 2018's first-quarter revenue was the result of crypto-mining purchases.
Thanks to these strong tailwinds behind it, global semiconductor industry sales are expected to grow from $408 billion in 2017 to $439 billion in 2018 - a growth of 7%.
And UMC is cashing in on this boom.
[pa_button slug="penny-stocks-alerts"]Get all the latest news on our favorite penny stocks delivered to your inbox the moment it's released.[/pa_button]
This global production and distribution system has allowed UMC to aggressively grow its bottom line over the last three years.
Between 2015 and 2016, UMC's net income for continuing operations jumped over 60%
UMC stock currently trades for $2.74 and has serious potential to keep rising as the semiconductor industry soars.
However, UMC's potential is nothing compared to our next penny stock to buy in September...
Top Penny Stocks to Watch in September, No. 2: McEwen Mining Inc.
McEwen Mining Inc. (NYSE: MUX) is an American mining firm with operations across North and South America.
Currently, McEwen operates three mines - one in Argentina, one in Mexico, and a final operation in Canada.
These three stakes have boosted McEwen's profits exponentially over the last four years, pushing up the company's gross profits by 383%.
This jump in income has allowed McEwen to begin new mining projects in Nevada and Sinaloa, Mexico.
These mines, centered on gold and silver production, will allow McEwen to further boost the company's bottom line and spread the cost of mining across a wider range of operations.
McEwen currently trades for $1.93 a share. However, the company's aggressive expansion of its operations has analysts excited.
That's why they've given the company a target price of $5.00 - a gain of 159% over today's price.
That's a great return. However, our top penny stock to buy in September blows these returns out of the water.
It's a natural gas and electricity company on the verge of tremendous gains - analysts project over a 230% return for shareholders...