Last week I told you how my Best in Breed (BIB) model identified the transportation sector as a major outperformer of the past couple of months, yet no one seemed to notice.
Here's another sector that's actually done better than the transports so far in the second half of 2018, although it also tends to get more press.
I'm talking about the healthcare sector, as represented by the Select Sector SPDR Healthcare ETF (NYSEArca: XLV), which has been outperforming the S&P 500 for the past four months.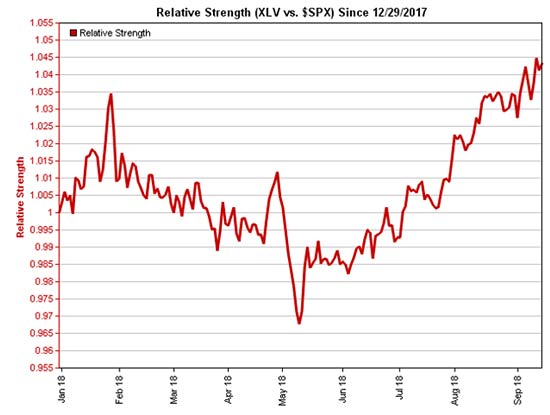 Since the end of June, XLV has been on a straight line higher, gaining more than 12% along the flawless support of its 20-day moving average. And it's been setting record highs on a regular basis, the latest coming on Tuesday.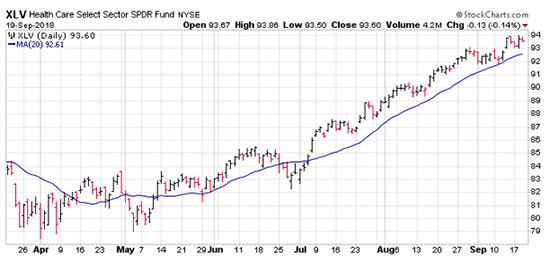 Using my BIB analysis, let's look at a couple of XLV's component stocks to see where this strength is coming from.
Join the conversation. Click here to jump to comments…
About the Author
Chris Johnson is a quant - he's obsessed with building and perfecting mathematical models that allow him to predict, with startling accuracy, the direction of the markets, entire sectors, and individual securities. For the last year, he's been researching and building a new system that lets him move swiftly in and out of the hottest stocks in the market for life-changing gains - entirely on his own terms. The results of his newly-minted Night Trader system are nothing short of amazing.
Chris also contributes to Money Morning as the Quant Analysis Specialist.