It's been quite a month in the legal marijuana industry, and that's just the beginning for one of the best cannabis stocks on the market.
You see, we're starting to see more companies being able to sell and market marijuana products for their medical benefits…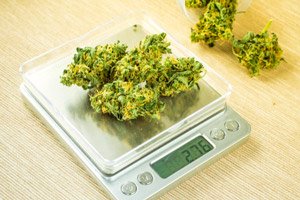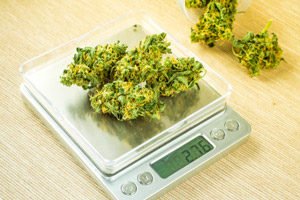 Epidiolex from GW Pharmaceuticals Plc. (NASDAQ: GWPH) is based on cannabidiol (CBD), one of the major compounds contained in the marijuana plant. Unlike the better-known tetrahydrocannabinol (THC), this compound does not get you high.
Both of these compounds work with receptors in the human nervous system, but CBD's therapeutic properties are already shown to help with opioid addiction, brain cancer, Lou Gehrig's disease, and autism.
Money Morning Defense and Tech Specialist Michael A. Robinson expects Epidiolex sales alone to make $1.7 billion by 2026.
That's just the tip of the iceberg…
You can already find CBD-based or -infused products in stores, including soothing massage cream, gummies for relaxation, hemp oil capsules, infused coffee, and vaping supplies.
And because CBD also works with all mammalian systems, there are even products for pets.
Critical Update: Forget Tech or Crypto, This Will Be the Next $1 Trillion Industry
Robinson expects that the overall global medical cannabis market will reach $55.8 billion by 2025.
And he has uncovered a well-known Canadian company that's involved with marijuana production and is at the center of the cannabis oil explosion.
Its shares are currently trading on the New York Stock Exchange in addition to trading on the Toronto Stock Exchange.
This move will help unlock the stock's full potential by bringing it a wider audience, greater liquidity, and potential appreciation.
And this pot stock just raised $500 million, the largest ever for a cannabis firm…
One of the Best Ways to Play the Marijuana Boom