If you own AAPL stock, now is not the time to panic sell. But if you were thinking of buying on the dip, you'd be better off waiting a bit.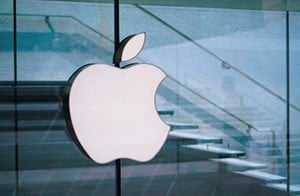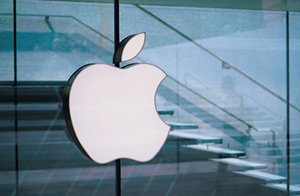 That's the advice of Money Morning Capital Wave Strategist Shah Gilani, who still believes Apple Inc.'s (NASDAQ: AAPL) fundamentals are sound, but has concerns about the overall market dragging the big tech stocks lower.
"Apple has a way to go. Don't go bottom fishing yet," Gilani said. "Watch the markets and look for a place to get in."
Here's why Apple stock has been sliding…
Apple Stock Slammed by Surprise Announcement
Apple stock was down almost 7% Friday to about $207.48 following a troubling earnings report. The sell-off continued today (Monday) with AAPL shedding another 4% to slip below $200 in early trading.
Apple's guidance for the current quarter, historically its biggest, came in below expectations.
What alarmed Wall Street the most, though, was Apple's announcement that it would no longer report product unit sales, just revenue. So in the future, investors will have no way of knowing if Apple is selling fewer iPhones, Macs, and iPads.
Did You Miss It? Former Speaker John Boehner just joined the cannabis industry's biggest players to cover everything you need to know about America's next unstoppable economic revolution. Watch the rebroadcast…
The removal of this key metric, combined with an already volatile market, will put sustained pressure on the AAPL stock price.
One of the first support areas would be between $185 and $191, a range where Apple stock traded for about three months in late spring to early summer.
That's where investors should start buying, although if the overall market takes a tumble – something Gilani sees as a distinct possibility given the anxiety over earnings, U.S. President Donald Trump's trade wars, and an increasingly toxic domestic political atmosphere – they could find even cheaper entry points.
"It's not about fundamentals now," he said. "The psychology has changed."
Getting lost in the reaction is that Apple actually had a pretty good quarter.
Take a look at the numbers…
Apple Is Still Raking in Billions
For its fiscal Q4, Apple reported earnings of $2.91, beating the forecast for earnings per share (EPS) of $2.78. That's an impressive 40.58% year-over-year increase in profits.
Revenue of $62.99 billion was 20% higher from the year earlier, exceeding analyst expectations for sales of $61.44 billion. Apple had double-digit sales increases in all but one of its geographical areas, including an 18% year-over-year increase in Europe, a 34% increase in Japan, and a 16% increase in Greater China.
The average sales price (ASP) of the iPhone was $793, easily beating expectations of $729 and representing a 28% increase over last year's ASP.
But it wasn't all positive. Apple missed expectations for the number of iPhones sold (46.9 million versus 48.4 million) and its guidance for Q1 revenue of $89 billion to $93 billion was on the low end of the forecast for $92.74 billion.
A New Era of Moneymaking: Fed up with this chaotic market? You could collect THOUSANDS of dollars just by pressing a single button on your computer – without touching a single stock (or stock option). Learn more.
Mac sales were flat, while iPad sales were down 6% year over year.
These numbers partly explain why Apple is changing its policy on reporting unit sales. Over the past year, most of revenue and profit growth has come from increased prices on its hardware, not the sale of more units.
It's disappointing that we won't be getting those unit numbers in the future. But it doesn't necessarily signal the demise of Apple's growth story…
Why My AAPL Stock Price Prediction Is Still $300