The Dow Jones just capped off its fourth straight day of losses. The index is down 4% since last Thursday, as it threatens to give up its gains for the year. Investors are already bracing for the next market correction, but a much bigger danger looms on the horizon…
The sudden drop in the Dow, including a 600-point collapse on Monday (Nov. 12), could be the sign of a coming market correction and the beginning of a new bear market.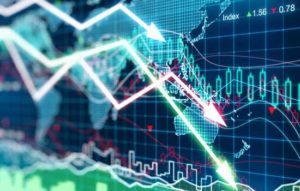 After all, the broad markets have been propped up by venerable tech stocks, which are now leading the spiral downward as they forecast declining sales.
Apple Inc. (NASDAQ: AAPL), which become the first $1 trillion company in August, is down over 14% in the last month. Amazon.com Inc. (NASDAQ: AMZN) is also down nearly 10% in the same period.
After tech stocks led indexes to record highs over the last year, their sudden slide could be a bad omen for a coming stock market correction or the beginning of a new bear market.
That's perfectly plausible too. Our current bull market became the longest on record in August, so a correction is potentially overdue.
But that's routine. In fact, a correction could be good for investors as it would shake speculators out of the market and bring stock valuations down to more attractive levels.
However, there's another crisis looming, and it will make a correction, or even a market crash, look like child's play…
The Pension Time Bomb Could Be the Biggest Financial Crisis Since 1929