The marijuana legalization trend is picking up steam now that Canada has fully legalized cannabis.
And we've got a stock price prediction that marijuana investors can't afford to miss as cannabis goes mainstream.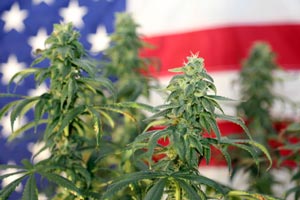 The cannabis industry is expected to jump from $10 billion in legal sales in 2017 to $24.5 billion by 2021.
That's a 145% sales increase in just four years, and investing in the right cannabis stocks now could provide life-changing returns.
However, we understand that some investors are still hesitant to place their hard-earned money in marijuana stocks…
All cannabis use may be legal for our neighbors in Canada, but it's still illegal under U.S. federal law.
Still, this is a profit opportunity you can't afford to miss…
THREE STOCKS: Any one of these cannabis companies could potentially deliver a 1,000% windfall. Click here to learn more…
We've uncovered a medical marijuana stock that allows risk-averse investors to get in on the $10 billion cannabis market right now.
This biopharmaceutical company has been in business since 1998, and it has the first FDA-approved drug derived from cannabis that could be sold before the end of 2018.
This is the perfect opportunity to profit from the marijuana industry before it becomes completely mainstream…
This Medical Pot Stock Could Provide Double-Digit Returns