Investors love penny stocks because of their ability to generate triple-digit gains in just a matter of days. That's why we are bringing you the best penny stocks to buy in December 2018.
You see, a small bump in a penny stock's share price can generate tremendous gains thanks to their low up-front costs.
However, of the 2,500 penny stocks listed on major exchanges, not all of them are winners. In fact, most penny stocks lack the robust financials that generate real returns, and they should be avoided.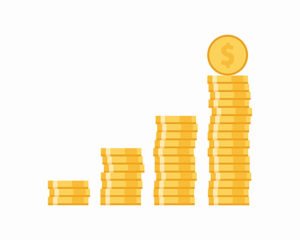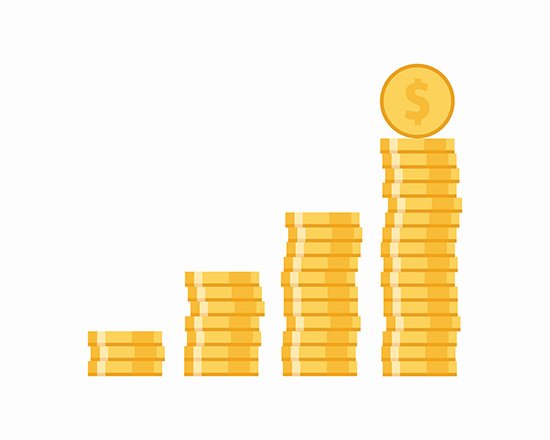 In order to ensure we're targeting penny stocks with real earnings potential, we use Money Morning's propriety VQScore™ system.
The VQScore system identifies penny stocks that have the strong financials needed to produce market-beating gains.
This week, we are giving you our list of the five top penny stocks we've identified that have the potential to generate some impressive returns.
Our No. 1 pick could even return as much as 150%...
Best Penny Stocks to Buy in December 2018, No. 5: United Microelectronics Corp. 
United Microelectronics Corp. (NYSE: UMC) is a semiconductor company based in Taiwan.
While UMC has a slightly lower VQScore than our other top penny stocks, the company still has immense profit potential.
You see, UMC produces the integrated circuits that companies such as Nvidia Corp. (NASDAQ: NVDA) use in their digital products.
And UMC is cashing in on the immense demand from these firms as it caters to the fast-growing esports and crypto mining industries.
Life-Changing Profit Potential: One tiny firm is rapidly developing the parts for a game-changing technology - and the gains from its stock, trading for less than $10, could turn every $1,000 invested into $4,719. Learn more...
In fact, the demand for semiconductor technology is expected to increase sales to $439 billion in this year alone. That's a 7% jump.
Already, UMC's net income has risen 60% thanks to rising market demand.
Shares of UMC currently trade at $1.74. As the demand for semiconductor technology jumps, so will this company's share price.
One has a target share price of $2.50, which would give today's investor a gain of 43.67%.
Best Penny Stocks to Buy in December 2018, No. 4: Mechel Mining Co.
Mechel Mining Co. (NYSE: MTL) is a Russian mining and metals company with operations across Eastern Russia and the Pacific.
Focusing on the production of iron ore, steel, coal, and silver, MTL has turbocharged its growth over the past decade through a series of strategic buyouts.
Over the last 14 years, MTL has undertaken nine major acquisitions. This has given the company additional access to operations across Russia and the Pacific Rim.
And they've certainly paid off.
Over the last four years, Mechel's gross profits have jumped 52%, while its operating income has jumped 547%.
MTL currently trades at $2.74 per share. With an analyst price target of $4.00, this would give investors the potential for 45.98% gains.
Best Penny Stocks to Buy in December 2018, No. 3: Rite Aid Corp. 
Rite Aid Corp. (NYSE: RAD) is a Pennsylvania-based drugstore chain that offers over-the-counter and prescription medications in addition to other consumer health and beauty products.
Rite Aid shares have dropped 47% so far this year in response to fierce competition from other drugstores such as Walmart Inc. (NYSE: WMT) and CVS Health Corp. (NYSE: CVS).
However, this has created a spectacular buying opportunity for investors.
You see, Rite Aid has received approval from federal regulators to merge with Albertson Companies Inc., a North Carolina--based private grocer.
Albertson is North America's second largest grocery store chain, with close to 1,100 stores.
This merger is likely to boost Rite Aid's distribution network and its customer base, driving up the company's profit and sending market shares through the roof.
The profit potential from the merger has led analysts to assign a high price target of $1.75 to RAD stock.
At today's price of $1.07, this would provide a stellar return of 63.55%.
Best Penny Stocks to Buy in December 2018, No. 2: Southwestern Energy Co. 
Southwestern Energy Co. (NYSE: SWN) is an energy company based in Texas. It focuses primarily on natural gas extraction across North America.
Southwestern currently controls over 918,000 acres across West Virginia and Pennsylvania, in the area known as the Appalachian Basin.
Over the last year, SWN maintained 2.5 million barrels in reserve, three-quarters of which was natural gas.
The company's gross profits have soared 58% over the past two years thanks to increasing volatility in the energy sector.
This is certainly reflected in the company's return on equity (ROE).
The oil industry average for return on equity is 1.97%. However, SWN reports a robust 35% ROE. This means investors are getting far more return from the company's financials compared to the SWN's competitors.
Even if demand for oil rises, the company will be able to tap into its reserves to navigate any significant changes in the natural gas market.
SWN's share price is $4.95.
However, analysts are predicting the company stock to jump to $10 over the next year. That's an impressive 85.18% return for investors.
However, it's nothing compared to the returns of our best penny stock to buy in December.
An international mineral firm that's outpacing performance estimates, this company is on the verge of soaring 150%...