This year was not a good one for Bitcoin investors, but Bitcoin price predictions for 2019 show that investors could make up their 2018 losses and then some.
You see, bear markets don't last forever.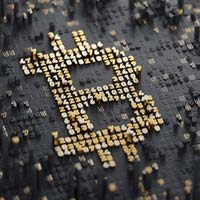 In fact, the rock-bottom target price on Bitcoin for 2019 is $7,000, according to Finder.com. That's a potential climb of a whopping 86.72% from Bitcoin's Nov. 27 price of $3,748.90.
Not bad.
But before we share this list of 2019 Bitcoin price predictions, we know a lot of readers have been asking why prices fell so hard in 2018.
Here's the answer.
Why Crypto Prices Plummeted in 2018
One of the reasons was the U.S. Securities and Exchange Commission's (SEC) rejection of Bitcoin exchange-traded funds (ETFs).
For Bitcoin specifically, crypto ETFs might have led to new investments in the market, says David Zeiler, Money Morning Cryptocurrency Expert. Investors, says Zeiler, could have found an ETF, which is liquid and could be sold on the exchanges conveniently.
But right now, the SEC isn't prepared for a Bitcoin ETF.
Stunning: New innovation will be like "adding twin turbos to the Bitcoin engine" – and could send its price to $100,000. Learn more…
That means there won't be a flood of retail investment money flowing into Bitcoin anytime soon.
In addition, unfortunately, several crypto exchanges were hacked in 2018. That makes people nervous about using and storing Bitcoin and other cryptocurrencies.
In the first half of 2018, $731 million in cryptocurrencies had been stolen from exchanges, according to CCN.
Zaif, a Japanese crypto, was hacked in September 2018.
The result?
The theft of $59 million.
And given the price erosion this year, investors are asking if they should buy Bitcoin in 2019…
Should I Buy Bitcoin?