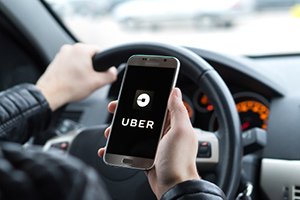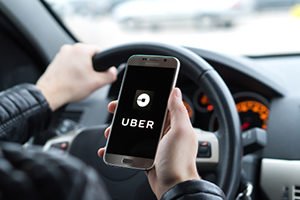 There is a heavy slate of initial public offerings (IPOs) ahead of us in 2019, and it's something every investor needs to watch closely.
In fact, 2019 could bring the biggest waves of IPOs in history. We're about to see 10 different companies go public in 2019 with valuations higher than $1 billion.
But no public offering will carry the hype of the 2019 Uber IPO, which will be among the largest public offerings ever.
According to a filing with the U.S. Securities and Exchange Commission (SEC), the ride-sharing giant could go public as soon as Q1 2019. When it does, The Wall Street Journal reports that Uber could see its valuation reach a staggering $120 billion.
Here's the latest news on the 2019 Uber IPO and what it means for investors…
Will the Firm Overcome Profitability Concerns Before the 2019 Uber IPO?
Over the last 10 years, Uber has become synonymous with the services it provides. Much like Google has been able to turn itself into an English verb for "search the Internet," Uber has defined itself as a term for "riding in a car share."
This is a tremendous advantage for a firm operating in a highly competitive environment.
The World's Greatest Stock Picker: 253%… 361%… 337%… 226%… 103.4%… He's delivered the chance at over 217 double- and triple-digit peak-gain winners. See how he does it…
The firm still competes against traditional taxi companies and ride-sharing rivals like Lyft (which is holding its own IPO in 2019).
However, Uber is simply a tech firm focused on connecting buyers and sellers. The company doesn't own any vehicles. It connects independent contractors (drivers), who sign up to drive on its platform and to gain access to its customer base of riders.
The company takes a percentage on every ride's fare and conducts the marketing on behalf of its contractors.
With its IPO in focus, many people are concerned about the firm's checkered past…
Uber has largely rebounded from a series of public relations problems that rattled public confidence in the ride-sharing application. Its CEO, Travis Kalanick, stepped down in 2017 after concerns about his leadership style and outrage that he ignored complaints about sexual harassment.
In September, the company also settled a $143 million payout to pay drivers after it failed to notify its contractors that hackers had stolen their private data. It also faces another settlement to address sexual harassment and pay discrimination for female and minority engineers.
The first order of business ahead of the IPO is to clear out any possible lawsuits that would distract from the firm's mission in 2019: to tell investors its story and to focus on its case for global growth.
That story has evolved quickly in recent months. Since Dara Krosrowshani took the helm of CEO, the company has expanded its reach beyond just driving customers from place to place.
The company has bolstered its sources of revenue with the purchases of Jump, a dockless scooter company, and the growth of its Uber Eats delivery services.
With Uber set to pitch itself as a diversified company in the digital economy, analysts expect that the firm will need to overcome concerns about its profitability. The firm lost $1.07 billion in Q3 2018, despite a 38% growth in sales.
With the company unlikely to show a profit in the next three years, analysts expect the firm will talk a lot about its growth in 70 countries. Not only will the company expand to new markets, but it can tout its growth in existing markets where new services and a growing customer base are expected. The firm will likely cite Amazon.com Inc. (NASDAQ: AMZN) and its path to profitability and market dominance as a way to bolster confidence in its IPO.
A $120 billion valuation for Uber would be at least six times the expected valuation of its closest rival, Lyft, in 2019. That signals just how much dominance the company holds in the ride-sharing market as it aims to bolster multiple revenue streams.
Looking ahead, investors need to watch carefully to ensure that Uber has moved past its legal hurdles to attract public investors in the year ahead.
This Company Just Checked All of Our "Profit Potential" Boxes
This tiny $10 company is at the center of the tech revolution. It's holding the keys to a product that could soon be used around the globe, and it just recently inked four major deals with HUGE players in its field. That means early investors could start reaping huge fortunes – not years from now – but in the months, weeks, or even days ahead. Read more…
Follow Money Morning on Facebook, Twitter, and LinkedIn.