The slate of 2019 IPOs could make it the biggest year for public offerings ever.
At least 10 companies slated to go public in 2019 are valued over $1 billion. The companies range everything from the sharing economy to data analytics to social media unicorns.
And to help you stay up to date on exactly which companies are going public in 2019, we've created the definitive list. These are the biggest and most important 11 companies on our radar.
Plus, we'll even reveal one way to get in on the ground floor of America's hottest new industry, including its riveting IPO market...
2019 IPOs to Watch, No. 1: Uber
The first 2019 IPO on our list has a shot at being one of the biggest IPOs ever. The Uber IPO may be the most hotly anticipated IPO of 2019. And for good reason.
It's valued at a staggering $120 billion right now.
In less than a decade, Uber has added "ride share" and "call an Uber" into our everyday vocabulary as it's all but destroyed the taxi industry. Taxi medallions in New York City have plummeted by 87% over the last five years. Medallions used to fetch up to $1.3 million as recently as 2013. Today, they can be bought for just $160,000.
Uber was able to do this by reinventing the ride-for-hire industry.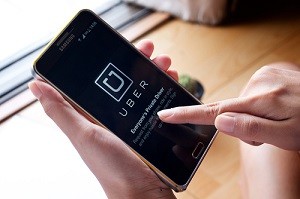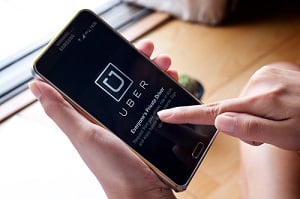 Instead of operating a fleet of cars and employing dispatchers, drivers, and mechanics - the way traditional cab companies have done for decades - Uber simply connects contract drivers with riders through its app.
Drivers aren't Uber employees, but can be anyone with a reliable car who passes Uber's screening process, so Uber has no overhead cost for driver salaries or vehicle supply. That allows Uber to reduce costs for riders.
Plus, Uber's strategic "surge pricing," which ratchets up the cost of a ride based on demand, ensures there are plenty of drivers on the road to connect with passengers in need of a lift.
And between Uber's convenience, cost, and nicer cars, riders are simply bypassing taxis and public transportation altogether.
The Gains on This One $10 Stock Alone Could Earn You Enough to Retire: Click Here Now for Details
Now, Uber's working to develop self-driving vehicles to carry fare-paying passengers, a move that could change transportation as we know it.
This sort of tech-based disruption is exactly what has investors salivating over the Uber IPO.
But there are some hitches in Uber's plans. The company has been trying to pull itself out of three major controversies.
First, founder and former CEO Travis Kalanick stepped down from Uber in June 2017 amid growing criticism of his leadership style.
Kalanick reportedly ignored complaints of sexual harassment at the company while other reports publicized his abrasive behavior. That included a video of him screaming at an Uber driver.
The new CEO, Dara Khosrowshahi, is tasked with turning around the company's public image and internal culture ahead of a public offering.
Second - and another big obstacle for Khosrowshahi - is dealing with the legal battles stemming from Uber's cutthroat style of business.
Uber just settled a lawsuit that Alphabet Inc. (NASDAQ: GOOGL) brought against the company alleging Uber stole intellectual property for self-driving cars from a Google engineer. Google is competing with Uber in developing a commercially viable autonomous vehicle. Uber agreed to shell out $245 million to Google, plus 0.34% of equity in the company to settle the suit.
Now, Uber has to contend with a Department of Justice investigation into Uber's practices of evading law enforcement.
Some places banned Uber or had strict regulations on ride-for-hire companies that kept Uber from operating. Some cities, including Seattle, have alleged Uber developed software called "Greyball" meant to disguise Uber's operation in their cities and mislead law enforcement.
Even with the setbacks, Khosrowshahi is still eyeing a 2019 IPO date, so this still has the potential to be the blockbuster IPO we're all expecting.
And it will have some serious competition...
2019 IPOs to Watch, No. 2: Palantir
You might not know much about the second company on our list. Its business is highly secretive, which has helped it fly under the radar. But with an astounding $41 billion valuation, the Palantir IPO has the chance to be the biggest of the year.
Here's what we know...
Palantir was co-founded by Peter Thiel in 2003 and develops software to analyze "big data," the sprawling data sets too big for most commercial software to compute.
That may not sound like the most exciting business, but there's nothing boring about the value of the big data trend. Companies are realizing how much they can learn about their business by using software to analyze their data, whether it's insurance companies identifying new risk indicators or government intelligence agencies mining their troves of reports for patterns.
And with the growth of the Internet, troves of new data are created almost daily. Facebook Inc. (NASDAQ: FB) mines its users daily usage to deliver custom advertisements. Every click, like, comment, and even the time spent on a page is analyzed by machine learning algorithms to develop targeted advertisements.
That's why the big data analytics industry is already worth a whopping $200 billion.
Palantir is already emerging as a leader in the industry, too. Palantir's analytics helped the U.S. government track down Osama bin Laden, and the company boasted revenue of $750 million this year, compared to $600 million last year, a 25% jump.
The Wall Street Journal reports Palantir is slated to go public in the second half of 2019, but it's possible the company will remain private.
It very well could, too.
As companies seek to create more data to analyze, personal privacy has become a major advocacy issue.
Facebook has been mired in a scandal over personal data being handed over to Cambridge Analytica during the 2016 election, while the EU just passed the General Data Protection Regulation (GDPR) that regulates how digital companies can collect and use information on their users. Privacy advocates have even protested at Palantir's headquarters in Silicon Valley.
The company might decide to avoid the publicity an IPO would bring in this climate.
But the next company on our list is on a glideslope for a 2019 IPO, and it just raked in over $1 billion in revenue in just the last quarter...
2019 IPOs to Watch, No. 3: Airbnb
Airbnb has disrupted the travel and lodging industry much the same way Uber has disrupted transportation.
Airbnb allows users to list their homes, apartments, or rooms for short-term rentals. Guests reserve the rooms and pay online. The model allows for Airbnb to get a cut of every rental without having to own and maintain the individual properties. It also means guests can find a place to stay when traveling without paying a premium price for a hotel.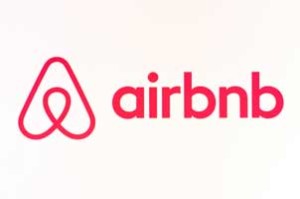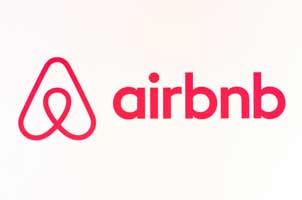 Over 150 million people in 190 countries have used Airbnb already, and there are over 4 million active listings.
And it's been massively lucrative. The company made $1 billion in revenue in Q3 this year and notched a $31 billion valuation during its last round of funding in 2017. That valuation could go even higher before a public offering, especially since the start-up is already profitable, a rarity even among the unicorns.
Airbnb's profitability and billions in revenue should allay concerns over the company's regulatory hurdles. Some cities are concerned Airbnb threatens revenue or could drive down property values if quiet, non-commercial neighborhoods become flooded with travelers each weekend. Plus, hotel interest groups are not happy the upstart has avoided paying tourism taxes or abiding by zoning regulations hotels must meet.
A widespread crackdown on Airbnb could threaten the company's bottom line. But with over 81,000 cities with Airbnb listings, it's unlikely to put a dent in the company. That's not to mention the potential consumer backlash.
2019 IPOs to Watch, No. 4: Lyft
Like its rival Uber, the Lyft IPO is another widely anticipated 2019 IPO. And even though Lyft has played little brother to Uber since it was founded in 2012, it's avoided Uber's scandals.
Uber's troubles have helped boost Lyft's market share over the last two years. Lyft now controls 29% of the market while Uber has 69%, but Uber controlled over 87% of the market at the start of 2016, while Lyft controlled roughly 15%.
Lyft's growth coming at just the right time could make it the better bet in 2019, when it potentially debuts on public markets in March or April.
It Only Takes 10 Minutes a Week to Double Your Way to $1 Million: This strategy doesn't require any special training - yet it could potentially put $1 million in your bank account faster and easier than you ever dreamed...
The ride-share firm racked up a valuation of $15.1 billion during its last round of funding in June, roughly a quarter of Uber's valuation. Considering Lyft now controls about a third of the ride-share market, this could represent a substantial value over Uber's massive price tag.
Lyft operates much the same way as Uber, with riders connecting with drivers via its app. But Lyft has put an emphasis on having friendly drivers, often encouraging passengers to sit in the front seat instead of the back. And you may also recognize Lyft drivers' purple dash lights, another way the company has tried to distinguish itself from the scandalized Uber.
Plus, Lyft has plenty of room to expand. It currently only operates in the United States and Canada, but a broader international push is coming. And while Uber is jockeying with Google to mainstream autonomous vehicles, Lyft is rolling out new transportation sharing idea, including bike shares.
Lyft just bought Motivate, the largest bike-share company in the United States, this summer for $250 million.
That's a massive industry on its own, and our next IPO is one of its hottest new companies...