Bitcoin investors are rightly frustrated after the government shutdown ended a bid for a Bitcoin ETF this year.
But there's a silver lining here.
A Bitcoin ETF is still coming - and it could be here as soon as next year - plus, an even bigger catalyst is due to hit even sooner.
Here's why we're not worried about the Bitcoin ETF delay - and how you can get the inside scoop on what could propel Bitcoin prices to new heights...
The Shutdown Merely Delayed the Bitcoin ETF
The key takeaway in the Bitcoin ETF saga is that its bid was voluntarily withdrawn. It wasn't rejected, a far more ominous outcome.
Last June, investment management firm VanEck announced it was teaming up with SolidX, a financial services provider, to develop the world's first price-backed Bitcoin ETF.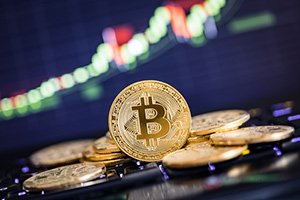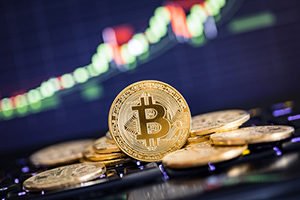 The news took the crypto community by storm as investors eagerly anticipated Bitcoin's arrival as a serious commodity on Wall Street.
However, those hopes were dashed last week when the CBOE, the exchange VanEck intended to list the ETF on, withdrew an approval request from the U.S. Securities and Exchange Commission (SEC).
The surprise withdrawal feels like a step backwards for many crypto enthusiasts who were hoping to cash in on the growth a new ETF would bring.
But the Bitcoin ETF is merely delayed. CBOE withdrew its request because it feared the government shutdown prevented the SEC from giving its proposal serious consideration.
You see, much of the SEC's staff was furloughed over the course of the 35-day shutdown.
Because of this, it is likely that the SEC was unable to review and approve any proposals due to a lack of professional staffing.
Most People Don't Know This About Bitcoin: A systems upgrade expected any day now could send Bitcoin to $100,000. Go here to see why Bitcoin's not dead... and how it could make you millions.
And that means the Bitcoin ETF will be back. According to VanEck CEO Jan van Eck, his firm has every intention of submitting this ETF for consideration at a future date.
"Instead of trying to slip through or something, we just had the application pulled and we will re-file when the SEC gets going again," van Eck said in an interview with CNBC earlier last week.
While that's great news, the ETF will simply serve as a catalyst for Bitcoin prices. In other words, owning the ETF isn't your ticket to profits - owning the coin before the ETF hits exchanges is.
And that's especially true when you factor in an even bigger catalyst for Bitcoin prices coming down the pike...
The Shocking Reason Why We Think Bitcoin Could Hit $100,000 (and How You Could Make Millions)