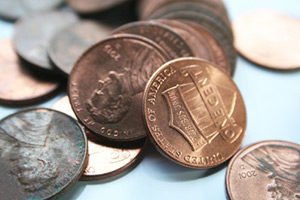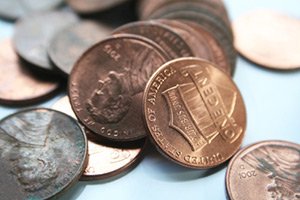 Stocks plummeted at the end of 2018, turning in the worst December since the financial crisis. But one of the best penny stocks to buy in Q1 2019 is one way investors can outperform the markets in 2019.
Top penny stocks have always been a way for investors to grab large percentage gains without laying out much capital. The U.S. Securities and Exchange Commission indicates that penny stocks are those that sell for under $5 per share, so an investor could buy 10 or more stocks with just $50 or less.
Plus, due to their low prices, small price movements in the top penny stocks mean significant percentage gains.
The Best Penny Stocks Can Bring Massive Returns
Just look at three of the top-performing penny stocks from last week. Histogenics Corp. (NASDAQ: HSGX) rose $0.19, which was a gain of 133%. Synergy Pharmaceuticals Inc. (NASDAQ: SGYP) climbed more than 122%. Advaxis Inc. (NASDAQ: ADXS) went up 122% as well.
THREE STOCKS: Any one of these cannabis companies could potentially deliver a 1,000% windfall. Click here to learn more...
Of course, investors also need to be aware that penny stocks are historically a volatile asset class and are suitable only for those with strong risk tolerance.
The same $0.19 movement that sends a share price nicely up can also occur to the downside. As a result, penny stocks are generally recommended for only a small part of a portfolio.
That said, if investors choose a top penny stock, there is a good possibility of impressive gains.
How to Pinpoint the Best Penny Stocks to Buy
Now, how do investors find one of the best penny stocks to buy in Q1 2019? There are, after all, more than 2,800 stocks listed on the New York Stock Exchange and Nasdaq selling at penny stock prices. How can you wade through them all to come up with those that might return in the triple digits?
That's where our proprietary Money Morning Stock VQScore™ comes in. It's based on our algorithm that screens for stocks with high profit potential. Using a proprietary mix of valuation metrics and other technical factors, our system boils every stock down to just one number: its VQScore.
The VQScore system eliminates unprofitable companies - the ones no investor should be looking at. Then we identify the top penny stocks among the most profitable.
And thanks to this system, we've found one of the best penny stocks to buy in Q1 2019.
In fact, this stock could soar an incredible 252% over the next year...
The Best Penny Stock to Buy in Q1 2019