It costs much more to keep a vehicle running than just the up-front purchase price. This is why our pick for the best small-cap stock to buy today holds so much value.
Individual vehicles take on many additional costs such as insurance, maintenance, and gas. Fleet-management companies scale that up by the thousands, and they manage some of the most mission-critical, high-tech vehicles in the world.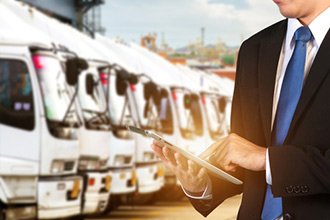 The small-cap stock we like has a perfect score of 4.75 in our Money Morning Stock VQScore™ system, making it one of the must-buy small-cap stocks today.
FleetCarma projects the fleet management industry will double between 2017 and 2022 due to an evolving transportation landscape. GPS systems, remote-controlled and self-driving vehicles, and electronic logging devices will be catalysts for growing this company, a top federal services provider and defense contractor. With a market cap under $400 million, the share price certainly has room to skyrocket.
Wall Street doesn't know yet, but this pick could be worth 10 times its current share price in the future.
The sooner you jump in, the more likely this top small-cap stock will boost your portfolio.
The Best Small-Cap Stock to Buy Now