The tech sector is one of the hottest on Wall Street - the tech-heavy Nasdaq is already up 13% on the year - but "sin stocks" are where you'll find the biggest gainers...
One of the more intriguing indexes Wall Street's concocted is the ISE SINdex Index (INDEXNASDAQ: SIN), which tracks a basket of casinos, brewers, distillers, vintners, and tobacco companies.
Basically, it's all the products that are so bad they're good.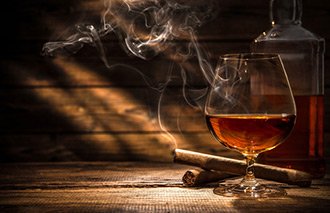 Unfortunately, you won't find it quoted in the financial media too much these days. People have gotten too politically correct. That's too bad, because since the year 2000, it's outperformed the S&P 500 nearly seven-fold.
What may come as a bigger surprise is that tobacco purveyor Philip Morris International Inc. (NYSE: PM) crushed Apple Inc. (NASDAQ: AAPL) over the last 30 years.
A $100,000 investment in Philip Morris 30 years ago would've yielded $4.4 million today if you held on to all of its spin-offs, including Altria Group Inc. (NYSE: MO). The same investment in Apple would've netted you 30% less.
Obviously, you'd be thrilled with both outcomes, but don't let the hype surrounding big tech fool you: Sin sells.
It's not just Phillip Morris, either.
Brown Forman Corp. (NYSE: BF.B), the makers of Jack Daniels whiskey and Woodford Reserve bourbon, surged 1,830% over the last 30 years.
Wynn Resorts Ltd. (NASDAQ: WYNN), the famous Las Vegas casino operation, popped 913% since 2002.
And the maker of Corona beer and Svedka Vodka, Constellation Brands Inc. (NYSE: STZ), puts the others to shame with an eye-popping 30,638% gain since 1989. That doesn't even include the dividends you'd have racked up along the way.
THREE STOCKS: Any one of these cannabis companies could potentially deliver a 1,000% windfall. Click here to learn more...
In short, some of the best long-term opportunities in the investing world come from the "sin" industries. Not only are these companies always in demand, but investors often shun them because they believe owning them is immoral. That leaves better values for savvier investors.
And the "sin" sector is about to get an explosive new catalyst - one that gives you the opportunity to get in early on some of the most potentially explosive companies in the world...
Where to Find the Best Sin Stocks Right Now