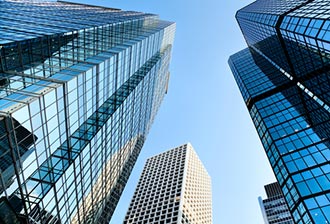 Every week, the Money Morning Stock VQScore™ system updates investors on the best stocks to buy right now. The system has a proven track record that might be the best on Wall Street.
If you bought our top-rated stock, TAL Education Group (NYSE: TAL), in May 2013, you would have made over 2,573% in the following five years. You read that right.
Every $1,000 you invested back then would be worth more than $25,000 today...
This is an incredibly powerful tool that I use regularly to identify breakout stocks. Earlier this week, I was somewhat surprised to see that one of the world's top financial giants has hit the "Buy Zone."
Accelerate Your Gains: Stocks will make you money, but trading can set you up for life. With the secrets in this video series, you could potentially start collecting anywhere from $1,190, $1,313, and even $2,830 in consistent income - each and every week. See for yourself...
And we're taking full advantage of one of the biggest bank stocks on the market...
Where the Buying Opportunity Emerged for This Bank Stock
[mmpazkzone name="in-story" network="9794" site="307044" id="137008" type="4"]
The company that hit the Buy Zone this week is Wall Street titan Goldman Sachs Group Inc. (NYSE: GS).
At first glance, some people might think that Goldman is too risky. After all, shares have plunged from a 52-week high of $275 to under $200.
Goldman Sachs had a terrible third quarter, with shares falling by more than 30%. At the heart of the downturn was the 1MDB scandal, which happened in Malaysia. Long story short, two rogue bankers allegedly evaded the company's compliance procedures and allegedly engaged in fraud.
The nation's government had created a fund called 1Malaysia Development Berhad, or 1MDB, in 2009. Goldman set up three bond deals for the fund that raised $6.5 billion between 2012 and 2013.
And then... roughly $2.7 billion of that amount was misappropriated, according to the Justice Department. One banker has pled guilty already to taking part in bribery and money laundering schemes.
Another banker is likely to be extradited to the United States to face charges.
The Malaysian government says the money was siphoned off by people tied to the nation's former prime minister. The money went to lavish parties, a private jet, and properties in New York, London, and Los Angeles. Some of the capital, reportedly, also went into funding the film "The Wolf of Wall Street."
The Justice Department is poised to continue its investigation, and the bank will likely settle with the U.S. government in the range of $4 billion to $5 billion, according to Citigroup analyst Keith Horowitz.
There have been estimates up to $9 billion, but Horowitz is confident that the figure will come in lower. In fact, Horowitz remarked in a note to his clients last Friday that the worst of the 1MDB scandal is behind the stock.
The 2018 stock decline, Goldman's legacy position on Wall Street, and its track record of bouncing back from scandals put us in a good position to make money in 2019.
This Disliked Stock Is Presenting Excellent Value
I know that Goldman Sachs isn't for everyone. I don't care for the company and its ability to avoid any severe punishment from the U.S. government.
If anything, I view Goldman Sachs like I do a "sin" stock. They're bad for your financial health, as evidenced by their carelessness during the financial crisis.
If there is a financial bubble to be exploited, rest assured that Goldman Sachs will be in the middle of it. Rolling Stone author Matt Taibbi famously called the firm a "the Great American Bubble Machine" and a "great vampire squid wrapped around the face of humanity, relentlessly jamming its blood funnel into anything that smells like money."
Taibbi argues that the company orchestrated the financial crisis, manipulated oil prices, and was a major player in the mortgage crisis in 2009.
Goldman has also settled cases with the government on fixing commodity price, LIBOR, and the housing bubble.
Having studied the history of financial bubbles and the major players, Goldman Sachs is certainly one of the great violators. But I'm not one for a morality play.
Investors want to make money, and Goldman does it better than anyone on Wall Street and is poised for a rebound.
Looking at the numbers, there are a few that stand out that make Goldman an undervalued "Buy" right now.
First, Goldman Sachs trades a price to free cash flow of 6. Anything under 7 draws my attention and makes me dig under the hood even more. The figure is also well below the sector average of 17.5, according to Reuters.
That brings me to the company valuation. Goldman Sachs is currently trading below a price to tangible book value of 1. At 0.85, that figure is well below the sector average of 3.45, according to Reuters.
The U.S. government has had multiple opportunities to make a real example out of Goldman for its deeds. Each time, it's passed with a settlement (and the company never had to plead guilty to anything.) It's not going to crack down here either.
That's why it's important to look at what the stock price has been doing and where analysts see it heading in the coming year. Goldman Sachs stock is currently trading under $200 - at $195.98 per share. That's a bargain compared to what Wall Street expects for the firm over the next 12 months.
The average Wall Street prediction says the firm has about 23.8% upside at $242.63 per share.
But I'm aligning more with Chris Kotowski at Oppenheimer, who has a one-year projection of $302. That would be more than 50% upside from Monday's closing price.
The reason - because the stock has our highest VQScore. That puts the stock in the heart of the "Buy Zone." And that number signals that Goldman is poised for massive gains in the year ahead.
People Pay $30,000 for These Secrets - for You, It's Just $1
The stream of secrets and techniques you'll gain in this seven-day boot camp could set you up for life. America's No. 1 Pattern Trader Cash Course is designed to teach you all of the ins and outs of profitable trading so you can make thousands in extra income - year in and year out. Best of all, it can be yours for only $1...
Follow Money Morning on Facebook, Twitter, and LinkedIn.
About the Author
Garrett Baldwin is a globally recognized research economist, financial writer, consultant, and political risk analyst with decades of trading experience and degrees in economics, cybersecurity, and business from Johns Hopkins, Purdue, Indiana University, and Northwestern.