Our best marijuana stock to buy now is one you'd least expect.
Plus, this one trades on the NYSE and, unlike almost every other marijuana stock, pays a dividend yield of 1.76% right now. Attractive as they are, the best marijuana stocks to buy now often trade on smaller exchanges and don't offer dividends.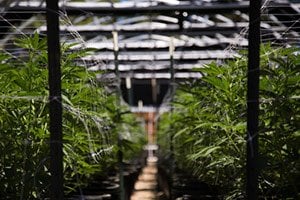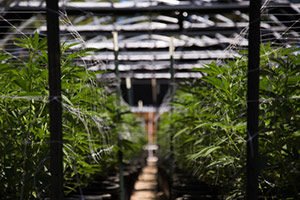 Since Money Morning Director of Cannabis Investing Research Greg Miller initially recommended the stock several years ago, it has risen astronomically. Not only that, but over the past year alone, the share price has soared from $24.63 to $77.76 – a gain of more than 215%. But if you missed out, don't worry.
This is just the start.
Miller forecasts that the stock price should quadruple from its current level.
While some investors have already enjoyed amazing profits from one of the best marijuana stocks to buy now, it's still early to get in on this opportunity…
The Best Marijuana Stock to Buy Now Is a REIT
One of our best marijuana stocks to buy now is Innovative Industrial Properties Inc. (NYSE: IIPR). It's a unique play because it does not grow marijuana or sell marijuana-based products. That places the company in a truly sweet spot in the business of legal marijuana.
It's a real estate investment trust (REIT). REITs buy buildings used for commercial purposes. They can improve the space, rent it out, and often manage the property. In exchange, they collect either rent or lease payments from the tenants. Not only do they earn a steady stream of cash from these payments, but their properties appreciate in value over time.
LEGAL WAVE: Barriers to marijuana could be tumbling in Mexico and Thailand, but it's here in the U.S. where legalization could spark a "green rush" in certain stocks. Click here to learn about three of them…
In the case of IIPR, it can charge an impressive premium for its services, simply because it works with weed-based companies. Many REITs specialize in specific types of properties, such as warehouses or hospitals. But Innovative Industrial specializes in licensed medical cannabis firms. It only buys properties from them.
Recently, for example, it closed on a marijuana cultivation facility that it purchased from a firm that had a decade worth of experience operating facilities in California.
IIPR put down $6.7 million initially for the Sacramento, Calif., building. It is leasing back the property to the operator and has also promised to invest $4.8 million more in improvements.
Counting this building, IIPR currently owns 12 buildings, all in major cannabis markets. They are diversified to 10 U.S. states, including California, New York, and Massachusetts.
And if you're curious about why a company would sell and then lease back the same property, it's called a sale/leaseback transaction. It offers upstart cannabis firms access to capital that banks won't until the federal regulations change.
You see, many banks won't take the risk of working with marijuana companies. As much as legalization has grown in the last several years, it is still an illegal substance on the federal level. Banks are regulated by federal agencies. They don't want to run afoul of the law or regulations. So most of them give any association with marijuana a wide berth and will continue to do so until full U.S. legalization is in place.
Instead, Innovative Industrial offers growing companies services like a bank does. It provides them with capital for growth rather than requiring that their money be in the more illiquid asset of real estate.
In exchange for the capital, it charges a form of interest. The rent that is charged for using the property every month is IIPR's form of "interest."
Because this is such an important factor for the marijuana business, they can charge above-market rents – which is nice for investors.
And the company's business model is making it a must-own cannabis stock for the foreseeable future…
Why This Is One of the Top Pot Stocks