If you want to make life-changing gains, you need to pay close attention to penny stocks. Not only can you turn a small gain into life-changing wealth, but you can also do so in an incredibly short amount of time. Think three months, two months, even a week...
The top penny stocks right now offer high profit potential, low barriers to entry, and a chance to grow your portfolio. We're going to show you what they are, but first, a look at what we factored into our penny stock picks...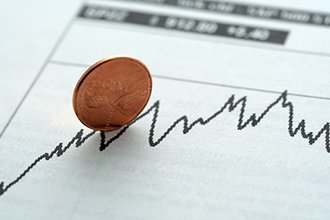 Now, some investors think of penny stocks as the small companies operating on over-the-counter pink sheets. But the best "penny stocks" are the companies trading on exchanges like the Nasdaq or the NYSE for under $5 per share.
We refer to these stocks as "penny stocks" because you are literally paying just pennies on the dollar for what these stocks could be worth in the future. We're talking future gains of 50%, 100%, even 133% within months.
To find those companies with serious upside, we dig deeper than just looking at the tickers or even the stock's financials. The Money Morning Stock VQScore™ - Money Morning's proprietary stock-ranking method - pinpoints stocks with the highest potential to grow.
The VQScore ranks the 1,500 most profitable firms based on growth potential. We use the system to find the top penny stocks by screening for the best stocks trading under $5 a share.
$1 Cash Course: Tom Gentile is offering a rare opportunity to learn how to amass a constant stream of extra cash - year after year. And he's going to teach you how to do it entirely on your own. Learn more...
But keep in mind, investing in penny stocks can be speculative. So that's why you never want to invest more than 2% of your available capital into penny stocks.
With that said, our top penny stocks for April could easily land you up to 133% gains in the next 90 days...
Top Penny Stocks to Buy, No. 3
The first penny stock to buy is Ambev SA (NYSE: ABEV), a Brazilian beer company known for its brewing dominance across South America.
It's also the third largest brewing company in the world.
The brewer operates in 14 countries and is best known for its brands Bohemia, Skol, Stella Artois, and line of soft drinks, juices, teas, and other carbonated beverages.
Over the last five years, the stock has taken hits due to ongoing economic challenges in the Brazilian and Argentine markets. Sales volumes slipped last year compared to 2017, largely in part due to rising inflation and slowing economic growth. As the firm noted on its recent earnings call, Argentina has seen inflation increase over three years.
The firm did offer a very conservative financial outlook for 2019, and Wall Street turned its attention to other companies in the brewing space. However, there is a reason for increased optimism.
The stock currently trades at about $4.39 per share and offers a much better dividend yield than many of its competitors. AmBev pays a quarterly dividend yield of 3.07%, compared to the industry average of just 1.3%. That's unheard of for a penny stock and ensures you'll be getting regular income from your investment.
But the more important number is Ambev's VQScore, which currently sits at a perfect 4.75.
With the political situation in Brazil shifting and Argentina's inflation rate slowing, Ambev could easily surprise. The latter's central bank recently tightened monetary policy to curb sharp increases in consumer prices, so a turnaround could be coming soon.
Greater stability would bring higher revenue and greater profits. From there, we're looking at a stock that should reach $5.50 per share from current levels. That figure represents about 20% upside from Tuesday's closing price.
While Ambev offers a nice dividend, our other top penny stocks to buy offer higher upside...
Top Penny Stocks to Buy, No. 2
Our next penny stock to own is British Columbia-based Turquoise Hill Resources Ltd. (NYSE: TRQ).
The company is one of Canada's largest mineral development and exploration companies.
As one of the most profitable mining giants in North America, the firm has a rich history of development in major Pacific Rim mines. In Mongolia, it has strategic development projects that tap into some of the biggest global gold porphyry and copper deposits on the planet. Last year, thanks to a big boost in global expansion, it produced 155,000 tons of copper and 280,000 tons of gold.
Historically, this is one of the best mining companies to own when it comes to a strong balance sheet. On average, Turquoise Hill has topped quarterly earnings forecasts over the last 12 months by a whopping 225%. But with copper prices pushing higher and expectations for a deal between the United States and China on trade, TRQ stock is ready to break out.
TRQ stock sits at $1.67 per share as of Tuesday, April 2, but with a perfect VQScore of 4.75, we expect shares to break out higher.
Rising copper prices and a focus on cleaning up the balance sheet could press this stock closer to $3.75 over the next 12 months.
That would be a staggering 125% jump over the next year.
But our top penny stock has upside of 133%.
Top Penny Stocks to Buy, No. 1