Facebook Inc. (NASDAQ: FB) is all over the news for its new push as a "privacy company." This transparent attempt to save its reputation could hurt the Facebook stock more than it knows.
Obviously, the company is trying to fight against its ample public relations problems over the last year, but it's also a sign of how users are more aware of the problem. Facebook users are searching for platforms that better protect their privacy.
This puts Facebook in a no-win situation. If Facebook tries to curtail its core activity of mining and exploiting user data, it will no longer have the moneymaking power it once had. And if it doesn't ensure user privacy, users will continue to leave the platform.
That's why we're staying away from Facebook shares right now.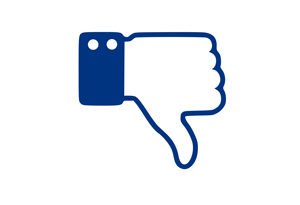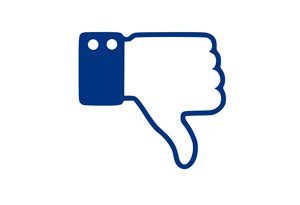 Facebook makes all of its money by mining users' data: everything from locations, to likes, to the content of their messages. If Facebook enables privacy features that restrict its algorithms from mining personal data, the company won't be able to sell targeted ads. If it doesn't enable privacy features, it could lose users to services like Snapchat. In fact, Facebook is already losing popularity among the younger demographics.
This is a serious problem for FB. It can be what it was a few years ago - highly profitable and delivering micro-targeted advertising and aggregated data on millions of people. Or, it can all but guarantee the privacy and sanctity of its users.
It can't do both, at least not on a high level. That's why we're content to sit back and watch right now.
5G Is Coming: The Tech Breakthrough of the Century Could Rest on This $6 Stock - Get All the Details Here
In fact, there are companies adding significantly more value to the economy today - the stock we're thinking of has been doing it for over 100 years. And we will discuss why it's more worthy of your money in a second.
First, here's why investors should not heed any assurance from the Facebook front office.
More Evidence Facebook Is Not Getting Any Better
This all came to a head last summer when the stock cratered by more than $100 billion in market value (19%) in a single day. After years of acting with abandon, Mark Zuckerberg and company were facing a new reality. The scandal where Cambridge Analytica harvested data from millions of Facebook users to use for political purposes is still fresh in people's minds.
And the stock continued to fall in the second half of last year until the entire market bottomed in December. It did stage a nice comeback, until recent sessions. The problem is that it still trades below where it was when all this news first broke in July 2018. The market certainly remembers.
You think Facebook would lock down its management team to figure this out. But the hits to its reputation keep coming. The latest blow was a report that the company considered selling user data to application developers, according to NBC News.
And just Thursday, Facebook co-founder Chris Hughes called for the breakup of the company, citing the threat of the platform's, and CEO's, unchecked power.
It's no wonder that Facebook stock has a low Money Morning Stock VQScore™ of 2.45 out of 4.75. It simply isn't growing enough to justify the price.
We recommend a different stock, one that's withstood the test of time. It has a perfect VQScore, and it's one of the leading tech innovators.
It's huge - with a $124.7 billion market cap and plenty of room to run higher.
This company leads in cloud computing, artificial intelligence, machine learning, quantum computing... all industries worth billions.
This Is Your More Profitable Tech Investment