The U.S. Department of Health & Human Services (HHS) just finalized its rules requiring pharmaceutical companies to list drug prices in their TV ads this summer.
We could look at this as a blow to pharmaceutical and biotech stocks. But it's also a huge catalyst for cannabis stocks going toe to toe with Big Pharma.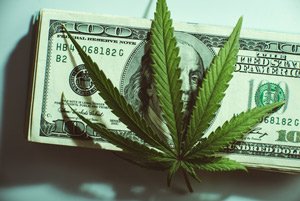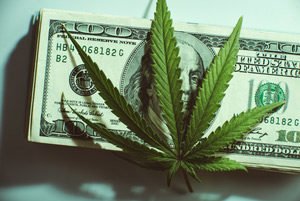 One cannabis stock in particular is already expecting more than 200% sales growth this year, and this could be the catalyst it needs to start its next rally.
This rule is the culmination of the president's "American Patients First" initiative, geared at increasing transparency and bringing down drug prices for both patients and Medicare/Medicaid.
It will empower consumers to make more informed decisions about the drugs they buy. They will be able to shop around for the best deals on medicines and weigh the alternatives with their doctors.
But it will also stimulate the cannabis industry in a big way, because consumers will be given this decision-making power at the height of two critical events…
Why It's a Critical Year for Cannabis Stocks
First, 2019 is a huge year for marijuana stocks. The gradual legalization of cannabis is expected to produce gains up to 1,000% for some pot stock investors. Some are even comparing it to Silicon Valley in the '80s and '90s.
THREE STATES just legalized marijuana, and these three stocks could potentially see a 1,000% boost. Click here to learn more…
Second, we are in the height of America's battle with opioids, and doctors are now more careful prescribing them.
For example, insurance claims for opioids from California state employees reportedly dropped 19% in 2018. The California Public Employees' Retirement System even counted a 73% drop in the number of new users prescribed more than a week's supply.
So demand for opioids is already dwindling. But on top of that, price transparency will up the competition between prescription drugs, which busts the door wide open for medical marijuana as well.
A study from the National Center for Biology Information said 97% of medical cannabis patients were able to decrease their opiate usage when they could also use cannabis, and 81% strongly agreed that cannabis was more effective on its own than alongside opioids.
A more competitive drug market only reinforces that 2019 is a big year for marijuana stocks, as legal barriers are dissolved between marijuana and people suffering from chronic pain.
So far, 33 states and Washington, D.C., have legalized medical marijuana. It's happened right as consumers' sights are drifting toward alternatives for pain relief, and while pharmaceutical companies are at their most vulnerable.
Increased competition will spark the emergence of better and cheaper drugs, and it will give Medicare and Medicaid the ability to better negotiate the prices they pay.
This is a win for the public, but it's also a huge catalyst for one marijuana stock in particular. In fact, this company happens to be a pioneer of the cannabis industry.
The company is already seeing 210.6% sales growth this year, and it's predicting 220.3% for the next.
This Is the Mother of All Cannabis Stocks