The Palantir IPO is on its way, and it will be one of the biggest "unicorns" to hit the market this year. But with all of the hype and volatility among IPOs lately - and even a little bit of controversy surrounding Palantir Technologies Inc. - retail investors will want to hold off on buying Palantir stock at the IPO.
Instead, we'll show you an investment that could be your way of profiting off of this company without dealing with the risk of early IPOs.
And that isn't to say Palantir stock doesn't show great potential, but much of its financials are a mystery to the public.
That's a pretty big contrast when you compare it to other more recent IPOs like Uber Technologies Inc. (NYSE: UBER) - a company whose losses have been public even prior to its IPO.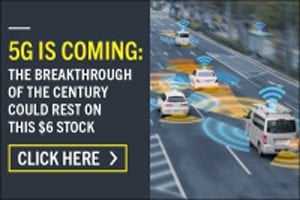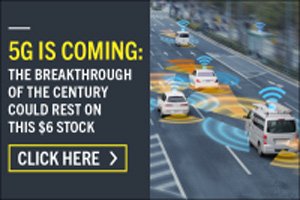 The only indication of the company's finances thus far has come from the president of Palantir France - saying the company's revenue was over $1 billion in 2018.
But what makes the Palantir IPO stand out among the other "unicorns" that either have dropped or will drop sometime in 2019 is its unique relationship with the U.S. government. In fact, this company's software is used by at least 12 U.S. intelligence agencies. Heck, it even helped track down Osama Bin Laden.
So, whether it's intelligence, banking, automotive, or aerospace, Palantir focuses on creating software that can analyze large swaths of data. This means it's a data mining firm. And data mining is when you take new information out of existing data by looking for patterns.
For example, let's say you shop on Amazon.com Inc. (NASDAQ: AMZN) and buy four shirts and four pairs of pants. Amazon's machine learning AI looks at those eight purchases and then starts showing similar items under "recommendations" to you. The more you shop on the company's site, the more it learns your preferences, and the more accurately it can find items within your personal tastes.
That's data mining in a nutshell - finding information by analyzing patterns in data. In this instance, it uses purchasing history and items you viewed to produce a recommendation.
And while data-mining is used for just about anything online these days, there are growing concerns over personal privacy and the impact data mining is having on it.
But before we jump into all of the details, here are a few things we do know about the Palantir IPO and the company's role in the data mining industry.
Palantir 101
Palantir Technologies was founded by Peter Thiel (PayPal), Nathan Gettings (PayPal), Alex Karp, Stephen Cohen, and Joe Lonsdale. The company itself was established in order to understand and manage information within data.
Thiel named Palantir after his favorite book, "The Lord of the Rings." In the novel (and movie), a Palantir was an artifact that could be used to see over large distances. And the company's goal was to use software like PayPal's fraud recognition system as a way to track down and prevent terrorism around the globe.
But the company had a difficult time finding interested investors at first. And many times, the founders were told it would fail. However, it eventually gained traction. In-Q-Tel, the venture capital arm of the CIA, invested $2 million. Peter Thiel himself invested $30 million as well from Founders Fund, his venture capital firm.
By 2009, the firm began to see real results from its efforts. Its software revealed that over 1,300 computers and 103 countries had been compromised by Chinese cyber-espionage networks. And the hacks impacted NATO, the Indian Security and Defense Network, and even the Dalai Lama's personal office.
This success resulted in Palantir landing a deal with Thomson Reuters Corp. (NYSE: TRI) to sell its software "Metropolis" under the name "QA Studio" in 2010. The software became so successful that Vice President Joe Biden held a White House press conference gushing over Palantir's software and its key role in fighting fraud.
By 2013, TechCrunch received leaked documents showing Palantir had ties with a variety of U.S. government agencies, some of which include West Point, SOCOM, the Air Force, the Marine Corps, the CIA, the NSA, the DHS, the CDC, and the FBI.
Three years later, in 2016, Palantir received a $222 million contract with SOCOM. And this resulted in Palantir developing a logistics software designed to gather intelligence for the Department of Defense's Special Operations Command.
According to CNBC, Palantir also signed an $800 million contract with the U.S. Army just three months ago. This made the company an official "defense program of record" - which is a title only given to the biggest projects by Pentagon.
The contract itself required Palantir to develop an intelligence system to help soldiers stationed in remote locations. And it was called the Army Distributed Common Ground System (DCGS-A).
While government agencies seem to be Palantir's most important clients, the company also has customers in healthcare, banks, aerospace, and automotive industries.
So the company seems to be doing pretty well for itself. Unfortunately, there are a few key factors hurting the Palantir stock value.
What Is Palantir Valued At?
Because of the hush-hush nature of Palantir, there are quite a few discrepancies on its exact value.
Four years ago, in 2015, private investors and shareholders said Palantir stock was worth $11.38 with a $20 billion valuation. However, over the last few months, the company reduced employee stock options to $6.
If this is the case, that means the company's valuation would be roughly half of 2015's estimate. That's $11 billion in comparison to $20 billion. But in other cases, veteran employees were even offered shares as much as $1 below the already discounted price. All the while new employees can only purchase shares at a price higher than they're valued at.
In fact, Fortune says veteran employees were also offered significant bonuses as a way to boost morale. And this is because the company's stock had been seeing diminishing returns because shareholders were writing down their holdings.
But beyond that, political turmoil has been developing within the company. Much of this is because of Peter Thiel and Alex Karp's polar-opposite opinions trickling down throughout the firm. In some cases, recruiters have said this turmoil and concerns over the potential misuse of the data mining software has impacted the company's ability to bring in new talent.
Political affiliations aside, there are valid concerns over the dangers of data mining and personal privacy.
So, with all of this in mind, investors and shareholders have thrown out Palantir stock values ranging from $2.49 to $7.87. This means if you were to ask what Palantir was worth, it would depend entirely on who was being asked.
Co-founder, Peter Thiel, says it's definitely still $20 billion. On the other hand, Morgan Stanley (NYSE: MS) says it could be as high as $41 billion. Mutual funds, on the other hand, say it could range from $4.4 billion to $14 billion. All the while, employees would say somewhere along the lines of $11 billion and maybe bonus checks somewhere in the future.
So, for right now, Money Morning cannot recommend buying Palantir stock at the IPO.
However, we have an even better investment for retail investors. In fact, this play can help you get in on Palantir stock without all of the risk surrounding early IPOs.
Don't Buy Palantir Stock; Buy This Backdoor Play Instead