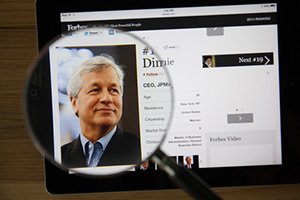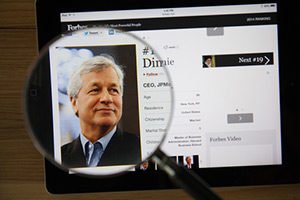 Over the weekend, Barron's published its weekly recommendation of stocks to buy right now. Their top choice was JPMorgan Chase & Co. (NYSE: JPM), a multinational investment bank based in Manhattan.
The publication called JPMorgan the top-run bank in the United States thanks to the leadership of CEO Jamie Dimon. They also explained why Warren Buffett is a strong advocate of the bank and how, despite slowing growth and falling interest rates, JPMorgan is an economic powerhouse poised to prosper over the coming decade and beyond.
Of course, you don't need Barron's to help you predict breakout businesses.
Instead, you can use the Money Morning Stock VQScore™ system to find the best stocks to buy now.
In fact, the VQScore identified JPMorgan as a breakout candidate long before the Barron's article – in December 2018 when the stock was trading for just $92.
See, you don't need a paid subscription to beat the market.
Free Book: Discover 61 ways to potentially triple or quadruple your monthly income. To learn how to claim your copy of "The Book of Crazy Big Income" at no cost, click here now…
Instead, you can access this free research and start making life-changing gains with just a few mouse clicks once a week.
Here's how…
Why JPMorgan Stock Is a "Buy"