The best penny stocks to watch could cash in on the G-20 meeting at the end of the week. We'll show the top-performing penny stocks of the week, and then we'll give you our top penny stock to buy ahead of the summit.
This Friday (June 28) the world's most powerful economies will gather in Osaka, Japan, for the annual G-20 summit.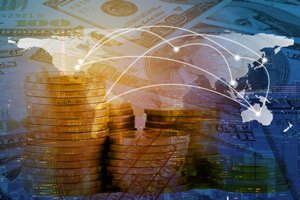 Markets are typically calm as the G-20 meeting approaches and traders take a wait-and-see approach to the meeting. This time, U.S. President Donald Trump and Chinese President Xi Jinping are expected to meet and talk trade. The outcome of that meeting could send stocks surging higher.
That's great news for shareholders in the best penny stocks.
You see, penny stocks can create huge returns on small price movements, and this is a catalyst that could send the whole market moving higher.
Just look at last week's top penny stock, Insy Therapeutics Inc. (OTCMKTS: INSYQ), which locked in a 105% gain in just three days.
It took a price gain of just $0.13 a share for investors to double their money.
| | | |
| --- | --- | --- |
| Penny Stock | Current Share Price | Last Week's Gain |
| Insy Therapeutics Inc. (OTCMKTS: INSYQ) | $0.29 | 105.07% |
| China Internet Nationwide Financial Services Inc. (NASDAQ: CIFS) | $2.27 | 77.34% |
| Moneygram International Inc. (NASDAQ: MGI) | $2.51 | 68.46% |
| Foresight Autonomous Holdings Ltd. (NASDAQ: FRSX) | $1.28 | 58.02% |
| Approach Resources Inc. (NASDAQ: AREX) | $0.34 | 55.17% |
| Hebron Technology Co. Ltd. (NASDAQ: HEBT) | $1.60 | 52.38% |
| Arbutus Biopharma Corp. (NASDAQ: ABUS) | $2.02 | 50.68% |
| DiaMedica Therapeutics Inc. (NASDAQ: DMAC) | $4.64 | 50.65% |
| DGSE Co. Inc. (NYSE: DGSE) | $1.33 | 49.91% |
| Lifeway Foods Inc. (NASDAQ: LWAY) | $3.79 | 49.80% |
After showing you the nine other stocks that crushed returns last week, we'll show you one penny stock to buy ahead of Friday's G-20 summit.
In fact, it could gain as much as 129%...
As last week's penny stocks show, you just need to have the right penny stock in your portfolio when it jumps.
5G Is Coming: The tech breakthrough of the century could rest on this $6 stock - get all the details here.
That's why we've used the Money Morning Stock VQScore™ system to find a small-cap stock with the best potential to soar higher.
It has a 4.75 on the VQ scale, the highest score possible. This means there's no better time to add it to your portfolio.
And it could jump as much as 129%...
The Top Penny Stock to Buy This Week