It's official. Since its legalization in 2014, Colorado has hit $1 billion in marijuana tax revenue. That's 9.24% of all cannabis sales in the United States. This is one of the biggest catalysts for cannabis stocks in 2019. In fact, it could convince states across the U.S. to speed up the legalization of marijuana.
And that makes right now the best time to invest in cannabis stocks.
Even as we speak, Colorado's revenue is growing even faster. In April and May alone, the state made $48 million from cannabis sales. And by the end of 2019, the rest of the United States' cannabis sales will jump up to $13.38 billion from 2018's $10.82 billion.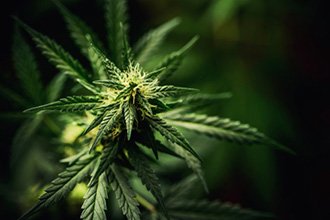 This growth and Colorado's feat will drive other states to legalize cannabis. States like New York, New Jersey, and Ohio are already almost there. And the potential to rake in an extra $1 billion in revenue could speed up statewide legalization.
So, with the booming popularity of marijuana in Colorado, we're going look at what's driving its rapid growth. But we'll also look at what it means for cannabis stocks in 2019.
Here's Why Colorado's Revenue Could Be a Windfall for Weed Stocks in 2019
Since 2014, Colorado has raked in cash from recreational marijuana taxes. In fact, the state made $500 million in the first three years alone. Then, in the last two years, the state saw revenue of another $500 million.
And while earning $1 billion from taxes is impressive in itself, the more important thing to look at is how quickly the state did it so quickly.
In its first year, cannabis taxes only accounted for $3.5 million in revenue for Colorado. But since 2017, Colorado's monthly cannabis tax revenue has not once gone below $20 million. That's a 471% increase in revenue in three years - and a 28,471% increase in five, now that it has hit $1 billion...
While Colorado hit $1 billion in tax revenue, it's not the only state seeing fast growth from cannabis sales. In fact, Washington State hit $1.3 billion in pot revenue back in 2017.
Other states are taking notice...
SIT THIS ONE OUT and you could miss an American economic revolution that could send three little pot stocks soaring up to 1,000%. Click here to see why...
In May, Illinois legalized recreational marijuana to get in on the action. With Illinois' legalization, that makes 11 total states to have legalized recreational marijuana.
But some states have had a harder time than others. Just look at New York last month. It attempted to pass a bill to legalize recreational marijuana, but the legislation didn't pass. Now that another state has hit the $1 billion revenue mark, that tune could change during the next legislative session.
Plus, New Jersey governor Phillip D. Murphy said he would legalize cannabis before his term ended.
And that's something he's unlikely to back down from considering the possible tax windfall.
There's just too much profit potential to ignore the legalization of marijuana. And it'll be the biggest driving force to motivate states to jump in.
Politicians in Washington, D.C., are also pushing to legalize cannabis at the federal level. And if they pass the federal bill, that could create a massive windfall for cannabis stocks in 2019.
Democratic senator Cory Booker proposed cannabis legalization on a national scale in April. And it's already garnered the support of six other senators. Plus, each of these senators is running for office in 2020.
Even though pot stocks are growing by the day, there is still time to buy cannabis stocks. Investors who got in when Washington first legalized in 2012 have seen a windfall of gains. But still, only 11 out of 50 states have legalized marijuana. Just imagine how much money you could make from investing in cannabis stocks in 2019. There are still 39 more states to potentially make billions off of marijuana revenue.
And top cannabis stocks on the market right now will soar even higher...
To help you find some of the best cannabis stocks in 2019, we've got all the research you need below...
John Boehner Just Revealed Why He's Going ALL IN on Marijuana (Did You Miss It?)