The market is blazing forward. In fact, the S&P 500 is at a record high of over 3,000 points. Even the Dow Jones is absolutely sizzling. On July 11, the Dow closed at the highest it's ever been: 27,037.
And the 2019 IPO market is a massive catalyst for this explosive growth. Investors are eating up equities left and right.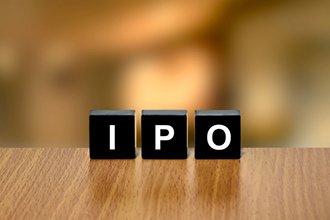 That's because we're about to see an insane economic boom in the near-future. Part of that is thanks to the coordinated plan set by central banks to stop deflation.
They're printing money and racing to release it into the market. And this is causing stocks to surge.
But if you don't act now, you could miss out on this opportunity.
You Have to See It to Believe It: Claim your stake in this 1,000x market phenomenon with just $50. Click here now...
In fact, 2019 is one of the biggest years for IPOs we've ever seen. Companies are just itching to go public.
It seems like every week, an IPO's announced or launched. And of those that have gone public, they've already raised a whopping $35 billion from investors.
Sign up for SMS so you never miss special events, exclusive offers, and weekly bonus trades.
That's the most money raised by IPOs in 19 years. The last big year for IPOs was in 2000 during the dot-com boom. For that entire year, companies raised close to $60 billion. And that could be the case for the 2019 IPO market as well.
We're already halfway there and have another six months left. This year's IPOs could just as easily see $60 billion, if not more.
But not every IPO is a winner. Some of the most hyped-up companies like Uber Technologies Inc. (NYSE: UBER) and Lyft Inc. (NASDAQ: LYFT) have crashed and burned.
Fortunately, we've found a way to help our readers avoid the IPO flops and still cash in on the burning hot 2019 IPO market. Check out how you can do it, below...
The Risks Associated with Investing in the 2019 IPO Market
In mid-June, we saw companies like CrowdStrike Holdings Inc. (NASDAQ: CRWD), Chewy Inc. (NYSE: CHWY), and Fiverr International Ltd. (NYSE: FVRR) go public.
All three of these big-name IPOs rocketed over 50% on their first day of trading.
That sounds amazing, but there's a bit of a catch. Retail investors didn't benefit from this spike as much as you'd think. The institutional investors took the biggest gains.
Take CrowdStrike, for example. The IPO price for institutional investors was $34. When shares were available to the public, retail investors paid $64 per share. Since then, it's gone as high as $72 and as low as $67.
That's a gain for retail investors, but it's not the windfall that institutional investors saw. In cases like Uber or Lyft, institutional investors made millions, if not billions. While people like you and I would still be looking at losses.
That's often the case for retail investors buying into IPOs. While we typically don't recommend IPOs because of this, we also make sure to let you know when there's an exception.
Beyond Meat Inc. (NASDAQ: BYND) is one of these exceptions. Money Morning Executive Editor Bill Patalon recommended Beyond Meat for months leading up to the IPO. Since its IPO, its stock has surged 227%.
But even that is a unicorn find among startup "unicorn" IPOs. It's not impossible to find a great IPO, but it's incredibly challenging. The slightest changes can result in a spike in the stock's volatility.
If you hadn't seen Bill's recommendation, you could have as easily missed out. And you could even be stuck with the duds of 2019.
Luckily, we've found a better way to invest in the 2019 IPO market. And it'll help you rest easy at night. You won't have to worry about which ones will crash and which ones will soar.
Here's Our Play on the Explosive 2019 IPO Market