The U.S. government recently issued a stunning order to Fannie Mae and Freddie Mac:
The two federal mortgage giants must distribute a large chunk of the staggering $72 billion pool of money across America.
It's an enormous sum – and it's being paid out right now.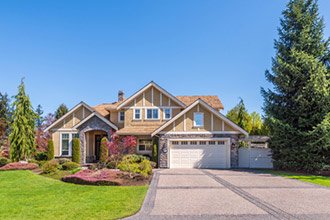 It comes after the 2008 housing crisis that cost many folks their life savings, their retirements, and their homes.
Many of these same people have now discovered a way to "stake their claim" on a portion of this money. And the rewards can be substantial:
Take Brent Kelly from Connecticut. He collects $838 every month on average…
Gary Farver picks up $1,012 a month…
Samuel Scott, an ex-government worker from Columbus, gets paid $1,216 a month…
Mark Norton collects $2,580 a month…
Amy Sullivan, who has a lifelong passion for ice hockey, collects $3,254 a month…
In many cases, this is life-changing money.
You could stop worrying about how you're going to pay down your mortgage or other debt.
In fact, you could have enough cash left over to put toward retirement, buy that little luxury you've always wanted, or share with your closest family members.
And it's not hard to see how your own retirement could be much more golden with consistent, large paydays like these.
We call them "Mortgage Reimbursement Checks"…
… because they allow you to collect your share from a $72 billion pool of money all stemming from a little-known initiative by the government – that came after YOUR tax dollars bailed out Fannie Mae and Freddie Mac over a decade ago.
At this moment, Americans over the age of 18 can collect their own "Mortgage Reimbursement Checks."
It doesn't matter if you're retired or not…
Whether you live in New York, Nebraska, or somewhere else…
It doesn't even matter if you don't own a home or have a mortgage…
If you receive Social Security, Medicare, or Medicaid…
You can collect your own payouts.
Here's everything you need to know about these mortgage reimbursement checks…
Follow Money Morning on Facebook and Twitter.