It's great to own a growth stock like Amazon.com Inc. (NASDAQ: AMZN) or Alphabet Inc. (NASDAQ: GOOGL). But these companies aren't paying dividends right now. That means you're stuck relying on only share price growth to make money.
Our best dividend stock to buy might not be a well-known tech giant, but it leads two markets poised to grow nearly 100% by 2024. That means projected earnings growth of 154% for our top dividend stock pick.
Over the next four years, the smart home technology market is expected to be worth $151 billion - a 96% change from today's $77 billion. And industrial automation is expected to hit $352.02 billion - it was $182 billion in 2015. That's 93% industry growth over just nine years.
The company we're talking about has a sizable stake in both markets, but it doesn't stop there.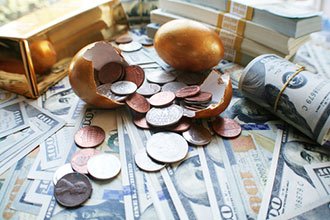 The International Energy Agency says that over 70% of the world's electricity will be generated by renewables in 2023. That's right - the best among our favorite dividend stocks is also a key beneficiary of the renewable energy wave.
And even before this stock gets a bump from three booming industries, this company pays a 2.96% dividend yield, which is more than the interest on your average savings account.
So if you want to make money regularly from simply holding a stock, this is one of the top dividend-paying stocks around.
It's a Fortune 500 firm with 125 years of experience. It employs over 75,000 people worldwide. And analysts expect shares to jump 30% for the rest of 2019.
Just Revealed: The Secret to Potentially Growing Incredibly Wealthy Buying Straight-Up Stocks
Yep, it delivers both a solid dividend yield and growth prospects.
More importantly, though, this stock scores spectacularly on our proprietary Money Morning Stock VQScore™ system with a perfect 4.45. That means it's in prime position for a breakout.
Here's the play - and why this is the best dividend stock to buy…
Why This Is the Best Dividend Stock to Buy Right Now