On Sunday (Sept. 15), Saudi Arabia announced two of the nation's largest oil refineries were destroyed in drone attacks.
The news hit global markets in the gut, and traders are off to the selling floor. But one of our top penny stocks to watch this week could still gain 275% on its price.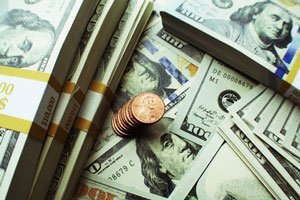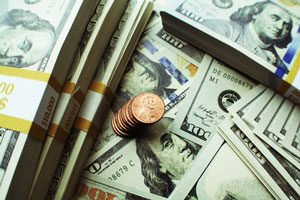 Your typical blue-chip stocks will see volatility this week. Investors will take a more conservative approach. But many of those same investors will miss out on the unsung heroes trading right now.
That's why we're bringing you our 10 top penny stocks to watch this week. This is an opportunity to get ahead.
Bonus: Want to know how to find penny stocks with the most profit potential? Get 5 Steps to Penny Stock Trading Success - it's free! Click here...
Just look at last week's top penny stock, T2 Biosystems Inc. (NASDAQ: TTOO). This company locked in a 107% return after signing a multimillion-dollar contract with another large-scale biomedical firm.
Events like these can reap huge gains for penny stocks, even if the global market is pointed down.
After we show you last week's best penny stocks, we'll take a closer look at this week's winner.
See below: Our top gainer is TTOO, with a little over 107%. YRC Worldwide Inc. (NASDAQ: YRCW) isn't far behind, with a nearly 100% gain.
And the rest of our 10 top penny stocks all added over 50%.
| | | |
| --- | --- | --- |
| Penny Stock | Current Share Price | Last Week's Gain |
| T2 Biosystems Inc. (NASDAQ: TTOO) | $2.88 | 107.19% |
| YRC Worldwide Inc. (NASDAQ: YRCW) | $4.60 | 91.67% |
| Mallinckrodt Plc. (NYSE: MNK) | $3.30 | 76.47% |
| Libbey Inc. (NYSE: LBY) | $2.97 | 72.67% |
| Yuma Energy Inc. (NYSE: YUMA) | $3.32 | 71.13% |
| SINTX Technologies Inc. (NASDAQ: SINT) | $2.35 | 70.29% |
| Lexicon Pharmaceuticals Inc. (NASDAQ: LXRX) | $2.35 | 69.57% |
| NantHealth Inc. (NASDAQ: NH) | $0.80 | 61.29% |
| EnSync Inc. (OTCMKTS: ESNC) | $0.04 | 60.00% |
| FibroCell Science Inc. (NASDAQ: FCSC) | $2.92 | 59.56% |
You can expect penny stock growth like this on any given day. It's just a matter of knowing where to look.
Live Now: Robert Herjavec is helping Americans find new ways of investing to create generational wealth. Click here to watch...
We use our proprietary Money Morning Stock VQScore™ system to find stocks with the greatest earnings potential. We then find our top penny stocks by narrowing them down to stocks trading for under $5.
This week's best penny stock is an oil firm that's likely to benefit from these rising oil prices. It has the same robust financials that helped T2 Biosystems lock in a triple-digit gain.
In fact, it's only trading for $4. But analysts see it jumping as high as 275%...
This Is the Top Penny Stock to Buy This Week