In all the market's ebb and flow, there is always one constant: The top penny stocks to buy can make you a lot of money.
In fact, our top penny stock could return an incredible 408% for investors.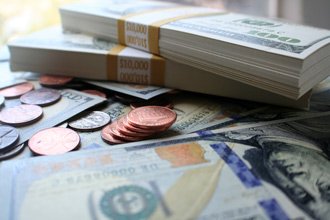 While Wall Street overreacts to the latest headlines, the up-and-down churn creates even more opportunities in penny stocks.
The United States and China enter new trade discussions next week. And while that's hopeful news, investors have been let down by U.S.-China negotiations several times this year already.
On Sept. 1, the Trump administration implemented tariffs on more than $125 billion in Chinese goods, bringing the total to $550 billion. In exchange, China has applied tariffs to roughly $185 billion in U.S. goods.
But a trade war with China wasn't the only thing hurting the market this month. Two of Saudi Arabia's largest oil refineries were attacked and destroyed by drones. And the nation appears poised for a military conflict with Iran.
This Investing Trend Has Made Millions for Decades: In 1968, one tech IPO could have turned $50 into $5 million. Click here to see how they did it.
What's more, the U.S. Speaker of the House recently announced a formal impeachment inquiry against U.S. President Donald Trump.
This all sounds terrible if you want to make money in the stock market. But that's only if you're following the crowds.
Investors not influenced by the swings of manic Mr. Market can still earn big. And penny stocks are perfect for this. They can tack on huge percentage gains from the slightest developments.
We're going to show you how this works. (We also put together a quick tutorial to help you find penny stocks with the most profit potential. You can download it for free here.)
Then we'll give you our pick for one of the best penny stocks to buy now, which could break out 408%.
How to Select the Best Penny Stocks
Typical blue-chip stocks aren't going to react well to the current market, but penny stocks love change.
Small share price swings in a penny stock can mean significant gains if you choose the right investment.
For example, shares of T2 Biosystems Inc. (NASDAQ: TTOO) recently soared 107% in one week. It was on news that the company signed a multimillion-dollar contract with another massive biomedical firm.
During that same week, YRC Worldwide Inc. (NASDAQ: YRCW) saw its shares jump close to 100% on news that it was restructuring some of its loan agreements.
These penny stocks produced market-beating gains in the midst of economic and global turmoil. They both doubled for investors.
And the best part is there are even more out there like these.
Finding them is easy thanks to our Money Morning Stock VQScore™ system. This proprietary algorithm allows us to uncover stocks with the highest earning potential. We can scan a massive list of healthy stocks and narrow them down to those trading at $5 or less per share.
Our pick this week for the best penny stock to buy is a domestic oil and gas company. It's going to profit from rising oil prices. It has the same strong financials that helped rocket T2 Biosystems to triple-digit gains.
It's trading for just under $3. Analysts say it could return as much as 408% to investors that act quickly...
One of the Top Penny Stock to Buy Now