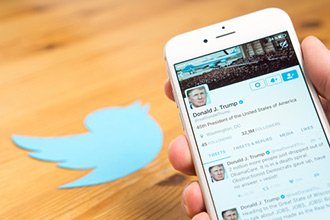 A secret group of traders has been using inside information to make a killing from market moving events, including Trump's tweets. At least that's sure what it looks like to us. And that's unfortunately something the average investor can't do.
But we have a way to get even.
We at least know that the president's twitter activity moves the market, and that he's been tweeting more frequently over the last few weeks.
It's been enough for JPMorgan Chase & Co. (NYSE: JPM) to create an index that measures what happens in the market following a Trump tweet. This tool isn't much use for most traders, since it deals with short-term U.S. bond yields with a looser connection to stocks. Plus, it only measures the market's reaction after a tweet goes out.
Learn How to Trade Like the Pros: Tom Gentile just recorded all of his most potentially lucrative trading secrets in America's No. 1 Pattern Trader Cash Course. This could set you up for life – and it'll only cost you $1…
But someone has been making big bets right before announcements on the trade war front, and they've been making a killing.
Vanity Fair magazine ran a story recently outlining how an unknown trader made a cool $180 million over one weekend when the markets weren't even open.
They sold short 120,000 e-mini futures contracts on the S&P 500 index before the market closed that Friday.
That night, drones attacked a large Saudi Arabian oilfield, reducing production and sending oil prices soaring. When the futures markets reopened the following Sunday evening, the S&P 500 was down 30 points, a rather hefty move.
Someone profited big here.
On another occasion this year, President Trump came out of a G-20 meeting with Chinese President Xi Jinping saying trade talks were back on track. The S&P 500 went up 84 points, and someone who had purchased 420,000 e-minis made $4,200 per contract, or $1.8 billion.
It's almost like the Wall Street elite know exactly what the president will say or do at every turn, well before the public knows. Is it possible they're getting tipped off by an insider before the news goes public?
If that's the case, it's nothing new. Just another example of the elite getting rich at the expense of everyone else.
But you don't have to play their game.
Here's how you – not just Wall Street insiders – can use the power of elite information to earn up to $5,000 in a single week.
Beat Wall Street's Elite with This Super Tool