This year has been an absolute cash grab on Wall Street. Since January, the Dow Jones Industrial Average has jumped nearly 19%. Meanwhile, the S&P 500 is up 23% over the same period.
But there are still a few key signs that a stock market crash could be right around the corner. After all, history's longest bull market is going on its 11th year – and it can only go so long.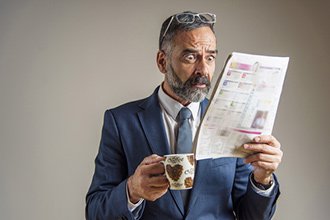 Today, we're going to show you why the bull market's days might be numbered. We'll also share how you can hold onto your money if worst comes to worst.
The market is actually giving us three salient stock market crash warning signs right now.
After we explain those, we'll get into how you can protect your money.
Here's our first market crash signal…
Stock Market Crash Sign No. 3: Bond Yield Curves Have Inverted
Four months ago, the yield on long-term treasury bonds fell below the yield offered by short-term treasury bonds. That means longer-term bonds were less profitable, creating what is known as an "inverted yield curve."
While fluctuations in 10-year Treasury bond yields are normal, an inversion typically rings alarm bells for investors.
An inversion suggests investors are betting interest rates and inflation will fall over the next 10 years. Low interest rates and minimal inflation are widely viewed as the default financial atmosphere at the time of a recession.
As a result, the low, flattening yield curve shows investors are increasingly convinced there will be a recession sometime in the future.
While it's not an ironclad indication that a stock market crash is coming, it's something investors should keep a close eye on.
But it's not the only thing. Here's the next major stock market crash signal…
Stock Market Crash Sign No. 2: The Manufacturing Sector is in a Recession
In October, the Federal Reserve announced that the nation's manufacturing sectors had shrunk for two consecutive quarters, indicating it had entered a recession.
In fact, according to the Institute for Supply Management manufacturing index, September was the worst month for U.S. manufacturing since June 2009.
The Institute's measurement of industrial activity dropped to 47.8 in September. According to its analysis, anything under 50 is a clear sign a recession is underway.
The nation's manufacturing sector accounts for one-tenth of the nation's economy. It has taken a beating over the last year in the face of a mounting trade war between the United States and China.
Most analysts agree that tariffs between the two nations are taking a toll on the manufacturing sector. And it could undermine the entire economy, should tensions continue to mount.
Unfortunately for Wall Street, it doesn't look as if the White House or Beijing intend to take their foot off the gas anytime soon.
During a speech at the Economic Club of New York earlier this week, U.S. President Donald Trump demanded broadened U.S. access to China's agricultural markets. He said that if China fails to open the door, the United States will impose an additional 15% tariff on $165 billion worth of Chinese goods.
China has emphatically stated that it will make no concessions to the Trump administration until at least some tariffs on Chinese goods are lifted.
In short, the manufacturing sector's trade woes aren't going anywhere. In fact, they could spread to the whole of the economy and bring on a stock market crash if Washington isn't careful.
But neither a manufacturing recession or an inverted yield curve are as clear a sign of stock market crash as this…
Stock Market Crash Sign No. 1: Auto Defaults Are Through the Roof