The Jumpstart Our Business Startups (JOBS) Act of 2012 made it so that anyone can be a startup investor today. But how does startup investing work?
In the past several decades, startups have produced revolutions in U.S. business, from personal computers to hotels to public transport. And they've made their investors very wealthy.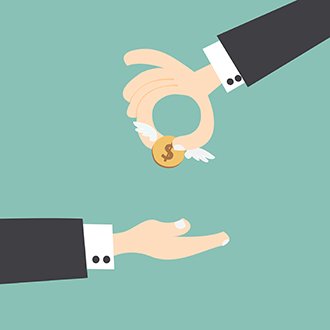 While angel investing used to be the domain of institutional investors and the super wealthy, this is no longer the case. Anyone can jump in and start learning to become a startup investor with as little as $50.
This is a huge profit opportunity for millions of Americans that didn't exist before. But it's only the first step.
Early-stage investors should know exactly what they're getting into before choosing an investment. It's one thing to know about disruptive products and services, but it's a whole new bag to consider forging relationships with the founders and trusting they'll grow your money.
So we're going to begin with the startup investing basics. Then, we'll get into how you can find the best approach to startup investing – the one where you need no more than $50 to start building generational wealth.
What Is Startup Investing?
The term "angel investor" started on Broadway, where investors who wanted to see a play would fund the project and receive a percentage of ticket sales. The angel investing phase is somewhere between initial startup and when a business hits a $5 million valuation.
Until recently, angel investors were often family and friends of the startup founder. Jeff Bezos, the founder of Amazon.com Inc. (NASDAQ: AMZN), tapped 22 friends and family members to be the initial investors in his company. They've since made a whopping 17,000,000% return on that investment.
But most companies fail before reaching the $5 million mark. If they do make it, venture capitalists enter the picture.
Venture capitalists, unlike angel investors, are unlikely to have a personal relationship with the founders. They are seldom individuals, more likely a venture capital firm with lots of cash. These companies frequently target successful startups and want to carry them to IPOs.
Historically, few retail private investors could be early-stage investors. But in 2012, with the passage of the JOBS Act by Congress, 240 million people became eligible for angel investing.
Now, the Angels and Entrepreneurs Network is sharing its method of becoming a startup investor for an investment of just $50.
Why to Invest in Startups
You see, large institutional investors, such as pension funds and hedge funds, get the first crack at buying IPOs, before retail investors. Early investors can drive up share prices with their enthusiasm. That's before retail investors have a chance to buy. This is especially likely to happen in hot startups.
When Facebook Inc. (NASDAQ: FB) went public, for example, it soared. But investors who bought it then experienced a common IPO pattern. The rise was followed by a steep drop.
Now, Facebook eventually turned up again. But the share prices of many startup IPOs languish for years. Retail investors may never make back the money they invest in an IPO.
Angel investors, however, get a shot at the company before anyone else. They invest before the excitement of any IPO, often in preferred stock or convertible debt. They hold equity as the company moves toward an IPO.
If the IPO is hotly anticipated, they stand to make money as the price is bid up, not after.
That's not to say there are no risks in startup investing. Founding a startup is risky by definition. The majority of companies don't make it. They can be done in by poor planning, products that don't catch the public's imagination, or lack of funding.
But there are ways to prevent this and improve your chances of investing in a successful startup. Of course, there are a million ways to tackle startup investing. But here's a solid outline for a beginning angel investing strategy…
The Ideal Startup Investing Strategy