The best of last week's 10 top penny stocks to watch, Senmiao Technology Ltd. (NASDAQ: AIHS), gained 268% as the Dow Jones surged past 28,000 points. It was the Dow's 11th record high of this year.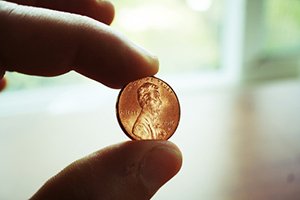 You see, when indexes hit record highs, it lifts the market as a whole. And because of their low share price, penny stocks have the most to gain as they rise with the tide.
But the Dow isn't finished climbing. After looking at some of our other best penny stocks from last week, we'll show you the top penny stock to watch this week as the market soars even higher.
Penny Stock
Current Share Price
Last Week's Gain
Senmiao Technology Ltd. (NASDAQ: AIHS)
$1.07
268.58%
FuelCell Energy Inc.

(NASDAQ: FCEL)

$0.82
89.70%
Nortech Systems Inc.

(NASDAQ: NSYS)

$4.49
66.30%
Astrotech Corp.

(NASDAQ: ASTC)

$1.95
62.50%
Hermitage Offshore Services Ltd. (NYSE: PSV)
$1.07
42.57%
CUI Global Inc.

(NASDAQ: CUI)

$0.97
36.62%
Titan Medical Inc.

(NASDAQ: TMDI)

$0.69
36.53%
Aehr Test Systems

(NASDAQ: AEHR)

$2.23
35.98%
Sienna Biopharmaceuticals Inc. (NASDAQ: SNNA)
$0.21
35.48%
AgEagle Aerial Systems Inc.

(NYSE: UAVS)

$0.51
33.55%
While these gains already happened, we can find the next penny stock to surge higher using the Money Morning Stock VQScore™ system.
The VQScore uses a proprietary algorithm to find the stocks with the potential to deliver the best returns. It analyzes the profit potential of thousands of stocks, giving them a score from 0 to 4.9.
Out of the stocks scoring a 4 or higher – the "Buy Zone" – we choose the ones trading under $5 to get our list of the best penny stocks for that week.
This week's best penny stock has a near-perfect VQScore of 4.8. This is the penny stock to buy as the market enters uncharted territory…
The Top Penny Stock to Buy This Week