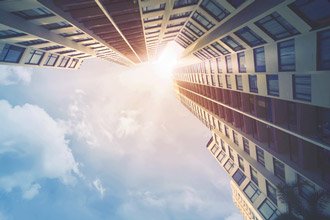 The 2020 financial sell-off due to the coronavirus is still in the early innings. Although the markets have stormed back since hitting fresh lows in mid-March, we still face an extraordinary task for the economy.
The shutdown across the United States could drive unemployment above 20%, and GDP may dry up by as much as 30% in the coming months. That said, we have already seen large levels of recovery in various areas of the real estate market that remain largely immune from the crisis.
Data center REITs, healthcare REITs, and cell tower REITs have all made for solid investments in the long term and provide a mix of appreciation upside and strong dividends.
Today, I want to talk about another classification of REIT that will do very well thanks to the backing of state governments and the federal government in the years ahead. Their contracts are effectively guaranteed, making two companies - with dividends of 14.2% and 12.5% - an absolute steal at today's levels.
Get Your Buy List Ready: COVID-19 has crushed markets, but stocks will bounce higher. This is a once-in-a-lifetime chance to get into great companies at historically low prices, so put these stocks on your buy list now...
I will say these investments are not for everyone. However, this is one of the most rock-solid opportunities to make money in real estate, and no amount of political pressure appears capable of drying up its returns.
This Class of REITs Offers Long-Term Upside
If you've followed the 2020 primary season, you've likely heard a lot about "for profit" prisons.
These are private operators of domestic incarceration centers both for state prisons or immigration facilities along the U.S. border. State and federal governments outsource part of their prison populations to these facilities and compensate these companies. Based on the rhetoric against the private prison system, one would think that millions of prisoners are locked up in this sliver of the penal system.
The private prison population held 21,718 people in 2017. That represented about 8.2% of the total state and federal prison population. (In the United States, roughly 2.3 million people are in the prison system).
At the heart of the debate is a question of whether or not a private model is ethical. The capitalist idea says that prison budgets can be run more efficiently with fewer resources. The counterargument suggests that it would be better left to the state and federal government.
That said, in a nation where political reform is historically slow, private prison companies will continue to be a part of state and federal inmate management for the foreseeable future.
2 REITs to Buy in This Lucrative Space