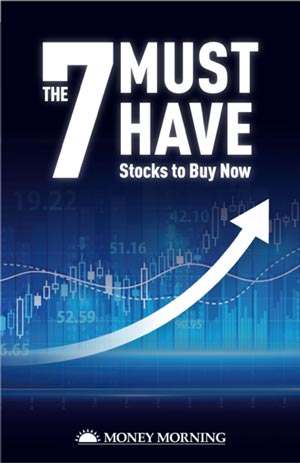 You don't have to time the market perfectly to amass wealth over the long run.

You just need to buy the right stocks.

The recent market correction caused by the COVID-19 pandemic is a perfect example…

Nobody knew how long the decline would last. In fact, most analysts thought the drawdown in stocks would last a lot longer than it did.

But we knew investors who continued to buy the best stocks on the market would be handsomely rewarded.

And that's turned out to be correct.

That's why we weren't worried about trying to time the bottom. Since it's near impossible to get that right, we simply recommended buying the best stocks on the market and holding them over the long term.

The returns we've helped our readers generate speak for themselves:


82% on Zoom Video Communications Inc. (NASDAQ: ZM) since April.
112% on Square Inc. (NYSE: SQ) since May.
284% on Workhorse Group Inc. (NASDAQ: WKHS) since June.
The best part is, we're still finding opportunity in a select group of stocks with similar return potential today.
To get you started, here's our list of the best stocks to invest in right now.
They've each been picked by 
Money Morning
's team of market experts, each with decades of trading and investing experience.
Our experts don't work for big banks or brokerage houses. They aren't money managers hoping to skim off a percentage of your portfolio. They are offering their experience and expertise directly to our readers because they are sick of Wall Street parting everyday folks with their money.
They've identified these seven stocks as having outstanding short-term 
and 
long-term profit potential.
This could be the only chance you have in your life to get into great companies at such low prices. Let's get started.
Just enter your email below to get all seven stocks right now: