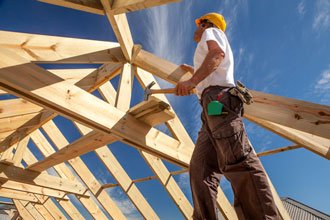 If you're investing in REITs, the state of the 2020 economy is apparent after looking at just two charts of the sector.
On one hand, you have healthcare REITs, data center REITs, and cell tower REITs. They've all bounced back sharply due to the unprecedented response from Congress and the U.S. Federal Reserve.
However, commercial real estate and lodging REITs continue to suffer due to slumping consumer demand and the wave of expected defaults on the horizon.
With that in mind, there is one classification of REITs that continues to slide under the radar due to the expected macro-economic downturn in the months ahead.
That said, these REITs have historically outperformed the market once a rebound transpires.
Why "Timberland REITs" Offer Excellent Value Right Now
Timberland REITs specialize in the harvesting and sale of timber. During periods of expansion, they ramp up production – and in times of economic contraction, they can reduce supply for the markets to help support prices.
Get Your Buy List Ready: COVID-19 has crushed markets, but stocks will bounce higher. This is a once-in-a-lifetime chance to get into great companies at historically low prices, so put these stocks on your buy list now…
Coming out of financial crisis, these REITs have outperformed over the long term. While it might take longer than 12 to 18 months to realize a return to pre-COVID levels, investors can tap into strong dividends and the long-term thesis of an industry recovery.
Here's an example of one of the strongest REITs in the industry…
This Is One of the Best REITs to Buy Now