Maybe you've heard the saying, "The trend is your friend." This is especially the case with options trading. In fact, we have an options trading strategy today that's banked more than 1,000% profit for our readers in the past. And it's all because we stay on top of the trends.
It's simple. When a company is doing well, its stock price goes up and more investors want a piece of that action. Unlike the price of apples or televisions, the higher the price, the more attractive it seems to investors.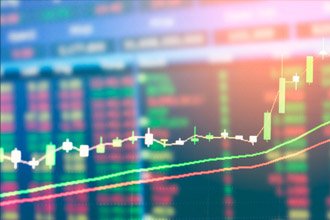 That means identifying the current trend is more than half the battle when you are investing.
Of course, that cuts both ways. When the travel industry was collapsing, Money Morning's options trading strategist, Tom Gentile, saw the bearish trend and made money betting on a travel stock to keep falling. He traded options.
Tom's play was a put option on Carnival Corp. (NYSE: CCL) cruise lines. It popped 1,781% in just three weeks, from $1.60 to $30.
A lot has changed now that we're midway through the year. But we're still eyeing the major trends in the market.
Right now, with the economy just starting to reopen, we've identified another bearish trend that is ripe for further losses. The best part is that we can take advantage of its recent bounce for even greater profit potential…
Why Hospitality Is Not Hospitable
The Wall Street Journal recently published a story on "overextended" Airbnb hosts struggling to pay their mortgages. Why?
Because the travel industry has been decimated by COVID-19 keeping everyone at home. Airline traffic is down some 90% according to the Transportation Security Administration (TSA). And without airlines, destination commuter hotels are seeing an 80% drop in business.
Options 101: It's never been easier to learn how to trade options, especially with our free guide from top trading expert Tom Gentile. Click here to get it.
This is a dominating and oppressive trend throughout hospitality that could only get worse. And it's informing our options trading strategy today.
Options trading strategies are popular with investors right now, because volatility is so high. The CBOE Volatility Index daily average is double what it was last year, up to 30 from 15. This means greater swings in share price, and potentially greater gains.
With so much uncertainty looming, you don't know when you're going to get an opportunity like this again.
Here's the best options trade to play right now, using the same strategy that's already earned readers between 300% and 1,000% this year…
The Options Trading Strategy for 150%