Global mergers and acquisitions (M&A) activity has hit 10-year lows… but that wouldn't faze you if you were only watching the energy sector.
It's as if the Permian Basin, the crown jewel of U.S. energy production, is a world unto itself, and dealmaking never died there. Deals are being announced left and right, from Permian Resources (PR) to Ovintiv (OVV) to Civitas Resources (CIVI). This white-hot zone in the wider U.S. energy sector is ablaze with activity, a stark contrast to the frosty climate elsewhere.
But among these deals, one in particular really stood out, not just for its size, but because it represents a bright, neon-red clue for investors looking for the next big boom…
Just Go With The Flow
Exxon Mobil (XOM) , who reports Q2 earnings this Friday, made headlines with its eye-popping $4.9 billion acquisition of Denbury. Now, this isn't your run-of-the-mill corporate buyout. This is a strategic move that could redefine Exxon's future.

And Denbury isn't some small wildcat oil operation, either. In fact, it's not quite in the oil patch.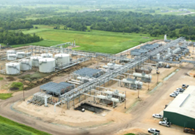 They're a leader in carbon capture and storage, a process called "sequestration," or "carbon capture," because it locks up stray carbon dioxide (CO2) that would otherwise help cook the atmosphere; the tech is critical for reducing greenhouse gas emissions.
The way it works: they capture CO2 emissions at the source, such as power plants and industrial processes, and then store it underground where it can't contribute to global warming.
With this acquisition, Exxon isn't just buying a company; they're buying a pathway to a more sustainable future. They're investing in a technology that could transform the energy sector, help combat climate change, and open entirely new markets. But, more importantly, they're sending a clear message to investors: Exxon is ready to evolve and adapt to a changing world.
But why now? Why is Exxon, a stalwart of the traditional energy industry, suddenly so interested in "going green?" The answer lies in the growing influence of ESG (Environmental, Social, and Governance) efforts. These efforts are reshaping the investment landscape, pushing companies to be more responsible and sustainable. And Exxon, it seems, has taken note.
If you've been living under a rock the last 5 years, ESG efforts are reshaping the investment landscape. Investors are no longer just looking at profit margins; they're demanding companies to be responsible and sustainable. This shift has given rise to activist investors who are gaining board seats and pushing companies to clean up their act.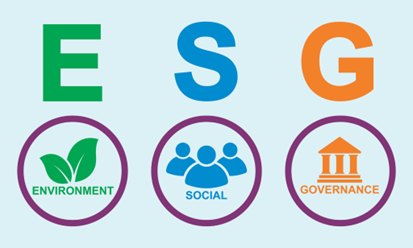 The fossil fuel industry, notorious for its environmental impact, is naturally feeling the heat. Traditional funding sources are drying up as banks and investors grow wary of the risks associated with the industry. In this climate, securing funding for new wells or production is becoming a challenge. Companies need to show they're serious about reducing emissions to attract capital.
But here's the kicker: while ESG is making life difficult for energy companies looking to expand traditional operations, it's also creating a fantastic opportunity for companies like Exxon or, say, Equinor (EQNR), that are willing to push their chips forward. Savvy investors are paying close attention.
Buffett's Green Gamble
And one such investor is none other than Berkshire Hathaway's (BRK.A, B) Warren Buffett. Since 2019, Occidental Petroleum (OXY) has caught his attention. They've been making big moves in the same space as Denbury, betting billions it will pay off. And Buffett, seeing the potential, has been upping his stake in Occidental. Now, I don't know about you, but when the Oracle of Omaha drops almost $14 billion on a purchase, I immediately sit up and take notice.
Could Occidental be considering tapping into the Department of Energy's Loan Programs Office (LPO)? The LPO has billions of dollars available to allocate to innovative clean energy projects. With Occidental's ambitious expansion plans, this idea isn't far-fetched.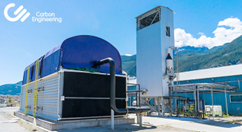 The company is investing hundreds of millions in its low carbon business this year alone, with plans to develop three major carbon sequestration hubs by 2025 and another 69 smaller Direct Air Capture (DAC) facilities by 2035.
These aren't just lofty goals. They're concrete plans that signal Occidental's commitment to growth. And they're exactly the kind of innovative clean energy projects that the DOE's LPO is designed to support. This alignment could explain why the legendary investor has been upping his stake in OXY, and the real reason the energy sector is the hottest place for deals in 2023.
Now, if all of this sounds familiar, it's because it falls in line with our themes of the summer - deglobalization, dirigisme, digitalization, and you guessed it, decarbonization. It's a fundamental shift in the energy sector, driven by ESG efforts and the urgent need to combat climate change. And for those who can see the writing on the wall, it's an opportunity to get in on the ground floor for the next big thing in energy.
But don't just take my word for it. Do your homework. Keep an eye on the movers and shakers in the industry. And most importantly, stay tuned. Because, whether you're ready or not, decarbonization is here to stay.
Stay alert,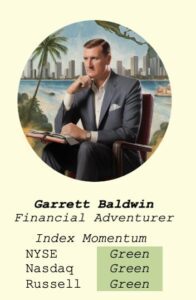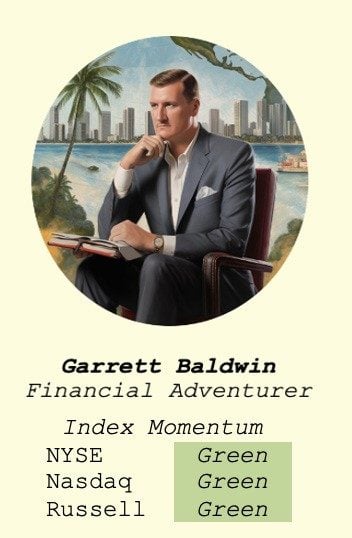 Garrett Baldwin
Florida Republic Capital
About the Author
Garrett Baldwin is a globally recognized research economist, financial writer, consultant, and political risk analyst with decades of trading experience and degrees in economics, cybersecurity, and business from Johns Hopkins, Purdue, Indiana University, and Northwestern.