Your Advisors
Matt Warder
- Money Morning - Only the News You Can Profit From.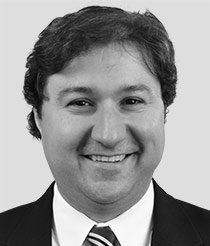 Matt Warder
Matthew Warder is an internationally recognized energy, metals, and mining expert. He has a decade of experience covering the coal, iron ore, and steel industries. Matt frequently presents at natural resources conferences around the world. Investors seek out his independent, future-looking analysis, which is a critical "one-stop shop" for those looking at in the natural resources industry.
At Wood Mackenzie, Matt was principal analyst for Iron Ore and Steel Costs. While there, he created more than 150 reports annually covering companies, regional supply studies, and emerging trends. He also authored extensive research and provided consulting services for industry clients and institutional investors. Prior to that, he led various teams at Wood Mackenzie covering the U.S., Canadian, and Latin American coal industries, with an emphasis on the Appalachian region.
In other words, Matt has spent more than a decade putting together the high-cost research reports that Wall Street banks, hedge funds, and deep-pocketed individual investors use to make billion-dollar investing decisions. Now you have access to that same thinking - at a mere fraction of the cost. Not many folks get that sort of opportunity.
Before knowing anything whatsoever about the coal industry, Matt played baseball at the College of William & Mary while earning degrees in chemistry and music. After graduation, he became a musician and educator in Morgantown, West Virginia for the better part of a decade. There, he co-founded a musical group called the Argument, which spent most of that time on tour, playing 130+ shows per year in more than 30 states and selling roughly 20,000 records. In the mid-2000's, the Argument was named one of the Top Ten unsigned bands in the country by Dick Clark's American Music Awards and received a grant from the Justin Timberlake Foundation to establish "PopShop," a master class and fundraising program dedicated to supporting music education in rural Appalachian high schools.
Matt still loves playing guitar and following baseball, especially the Boston Red Sox, but he spends most of his time these days with his wife and three-year-old daughter.
Click here to read more stories